How to Contact American Airlines Corporate Office Headquarters HQ
AMR Corporation
American Airlines Corporate Office Address:
4333 Amon Carter Blvd.
Fort Worth, Texas 76155 USA
American Airlines Corporate Phone Numbers:
Corporate Phone Number: 1-817-963-1234
Fax Number: n/a
Customer Service Number: 1-800-433-7300
Website: AmericanAirlines.com
American Airlines is famous for its air travel services, they recently purchased Continental Airlines and formed a new company. American Airlines Holdings is one of the premier airlines in the world.
American Airlines' toll-free customer service number is 1-800-433-7300. For American Airlines AA Advantage the number is 1-800-882-8880. The company does encourage users to use its technical support system and help forums on its website.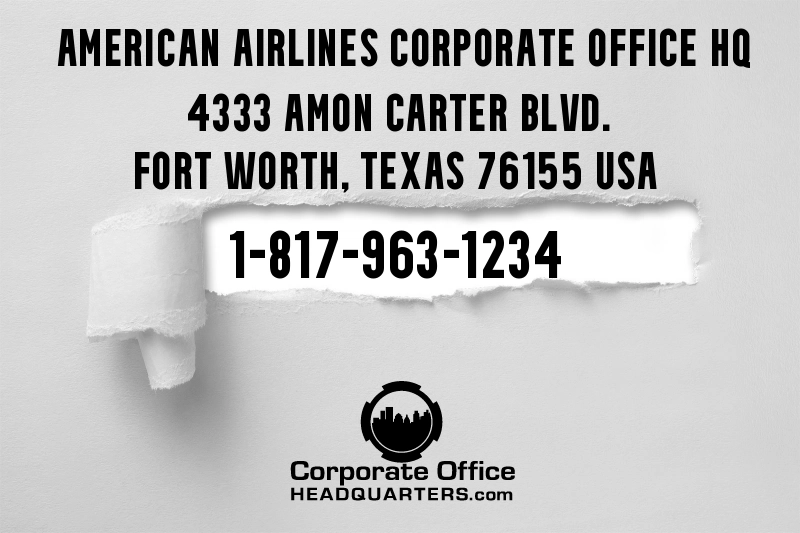 CorporateOfficeHeadquarters.com is not associated with American Airlines AA. This website is for information, reviews, feedback, ratings, and complaint purposes only.