CMT or Country Music Television is owned by Paramount Their Contact Information is below:
How to Contact CMT Corporate Office Headquarters HQ
CMT Corporate Office Address:
Paramount Global – 1515 Broadway
New York, NY 10036 USA
Country Music Television CMT Home Office
330 Commerce St,
Nashville, TN 37201 USA
CMT Contact Phone Numbers and Websites
Corporate Phone Number: 1-212-258-6000
Fax Number: n/a
CMT Phone Number: 1-615-335-8400
Email: information@viacom.com
Website: CMT.com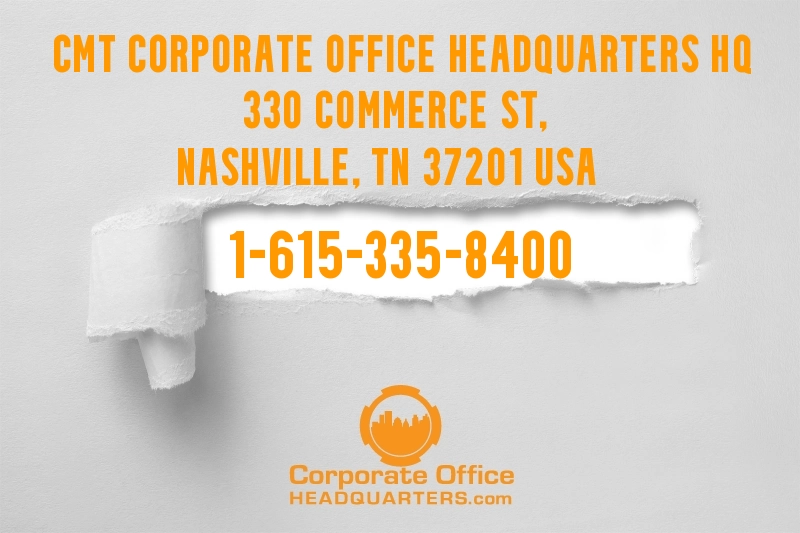 Why Trust CorporateOfficeHeadquarters.com?
"At CorporateOfficeHeadquarters.com, trust and accuracy go hand in hand. Our curated database offers vetted corporate details, from phone numbers to addresses. Users can confidently share reviews and file complaints, all within a community dedicated to corporate transparency and accountability."
Disclaimer:
CorporateOfficeHeadquarters.com is not associated with CMT, Paramount, or Viacom. This website is for information, reviews, feedback, ratings, and complaints purposes only. Information was verified by a live person. Please report any errors to the webmaster.