Greystar Corporate Office is located in Charleston, South Carolina, USA. As a global leader in rental housing, Greystar provides a variety of property management, development, and investment services. Below are comprehensive details about Greystar Real Estate Partners' corporate office, including their address, contact numbers, and a brief overview of the company.
How To Contact Greystar Real Estate Partners Corporate Office Headquarters HQ
Greystar Real Estate Partners Corporate Office: Overview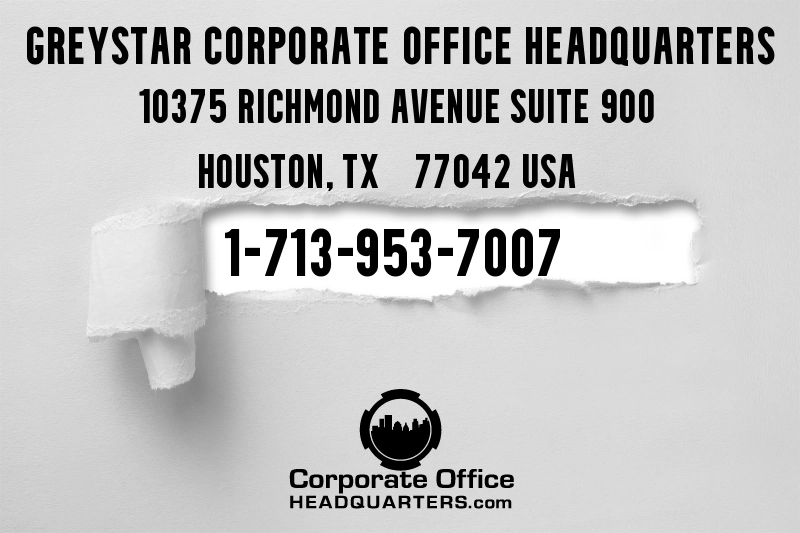 Maps and Directions To Corporate Headquarters
A Snapshot of Greystar Real Estate Partners' History
Founded in 1993, Greystar has grown to become one of the largest and most respected property management companies, focusing on the management and development of high-quality rental housing properties globally. Greystar's portfolio includes a wide range of rental communities, from luxury apartments to student housing.
The Property Management Industry and Greystar's Position
In the property management sector, Greystar competes with other major firms like Equity Residential, AvalonBay Communities, and Camden Property Trust. Greystar sets itself apart through its commitment to providing exceptional living experiences, sustainable practices, and innovative services to residents and real estate investors alike. Some other Greystar competition in the property management space includes BH Management, Cushman & Wakefield, Bozzuto, Morgan Properties, Lincoln Property Co., and Avenue5 Residential.
Greystar's Resident-Centric Approach
Greystar's approach is centered around enhancing the quality of life for its residents. The company prioritizes customer service, community engagement, and the maintenance of high-quality living environments, ensuring a superior resident experience in their properties.
Why Trust CorporateOfficeHeadquarters.com?
At CorporateOfficeHeadquarters.com, we strive to deliver precise and up-to-date information on various corporations. Our commitment to accuracy ensures our readers can rely on the information we provide about companies like Greystar Real Estate Partners.
Disclaimer:
CorporateOfficeHeadquarters.com is not affiliated with Greystar Real Estate Partners, LLC. This content is for informational purposes and is designed to offer a platform for reviews and user feedback.
Greystar Real Estate Partners Corporate Office Complaints, Reviews, and Feedback
We encourage you to share your experiences with Greystar's property management services, development projects, or investment services. Your feedback in the comment section is invaluable, providing insights that help others understand Greystar's operations and commitment to excellence in real estate.