Walt Disney World corporate office is located in Orlando, Florida. Disney World is one of the most iconic and visited theme park destinations in the world. Known for its magical experiences, Disney World encompasses multiple theme parks, including the Magic Kingdom, EPCOT, Disney's Hollywood Studios, and Disney's Animal Kingdom. This post provides comprehensive details about Disney World, highlighting its offerings, services, and position in the theme park and entertainment industry.
Contacting Walt Disney World Resort Corporate Office Headquarters HQ
Disney World Headquarters: An Overview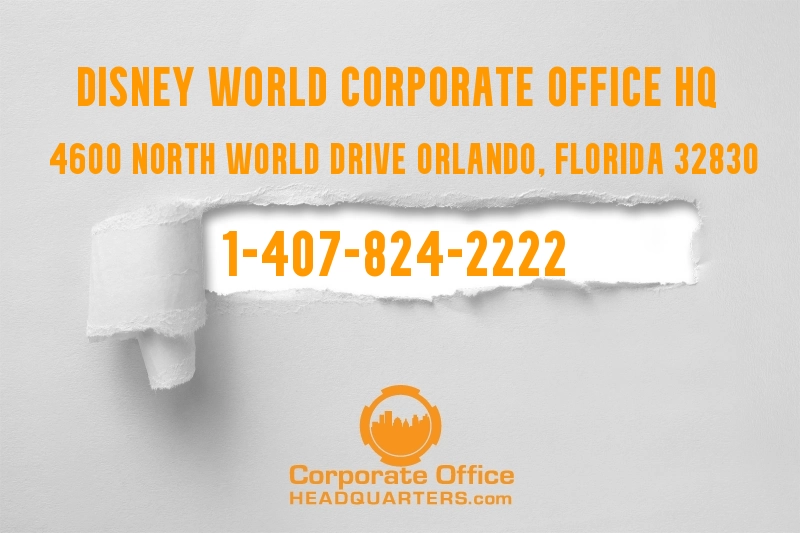 Maps and Directions To Corporate Headquarters
Disney World's Role in the Entertainment and Theme Park Industry
Walt Disney World Resort is a major player in the entertainment and theme park industry, offering unparalleled experiences with its diverse array of attractions, shows, and character experiences. Known for its immersive theming, attention to detail, and innovative attractions, Disney World sets the standard for theme park entertainment and is a beloved destination for families, Disney enthusiasts, and tourists from around the world.
The Competitive Landscape of Theme Parks and Disney World's Position
In the competitive theme park market, Disney World competes with other major national and regional theme parks and resorts. Nationally, key competitors include Universal Studios theme parks, SeaWorld Parks & Entertainment, and Six Flags theme parks. Regionally in Florida, Disney World contends with Universal Orlando Resort, Busch Gardens Tampa Bay, and LEGOLAND Florida. Despite this competition, Disney World maintains its dominance due to its strong brand, diverse range of attractions, and the unique, immersive experiences it offers.
Disney World Corporate Office Complaints, Reviews, and Feedback
We encourage you to share your experiences with Disney World's attractions, customer service, overall visit experience, and any comparisons with other theme parks. Your feedback in the comments section is invaluable, providing insights that help others understand Disney World's operations and commitment to excellence in the theme park industry. Whether you have compliments, complaints, or suggestions, your perspectives are important in understanding the company's performance and guest satisfaction.
Why Trust CorporateOfficeHeadquarters.com?
CorporateOfficeHeadquarters.com aims to provide accurate and current information on corporations like Walt Disney World Resort. We ensure our readers can trust us for reliable and comprehensive corporate details.
Disclaimer
Please be aware that CorporateOfficeHeadquarters.com is not officially affiliated with Walt Disney World Resort. The content provided is for informational purposes and serves as a platform for customer reviews, feedback, and corporate complaints.