Domino's Pizza corporate office is based in Ann Arbor, Michigan. Domino's Pizza is a major player in the fast-food and pizza delivery industry. This post offers comprehensive details about Domino's Pizza, highlighting their corporate address, contact information, and an overview of the company's services and standing in the market.
Contacting Dominos Headquarters HQ
Domino's Headquarters: An Overview
Maps and Directions To Dominos Corporate Headquarters
Domino's Pizza's Role in the Fast-Food Sector
As a global leader in pizza delivery and fast-food services, Domino's Pizza is renowned for its wide range of pizza, pasta, and side dishes. Emphasizing convenience, quality, and quick service, Domino's caters to customers across various regions, adapting its menu to suit local tastes and preferences. The company is also recognized for its innovative approach to ordering and delivery, including digital platforms and cutting-edge technology to enhance customer experience.
The Competitive Landscape of Fast-Food and Domino's Pizza's Position
In the highly competitive fast-food market, Domino's Pizza faces stiff competition from other pizza chains like Pizza Hut, Papa John's, and local pizzerias like Cicis Pizza, . However, Domino's sets itself apart with its efficient delivery system, diverse menu options, and a strong focus on technological integration, which includes online ordering, GPS delivery tracking, and AI-driven customer service enhancements. This technological edge, combined with a commitment to consistent quality, has helped Domino's maintain a significant presence in the fast-food industry.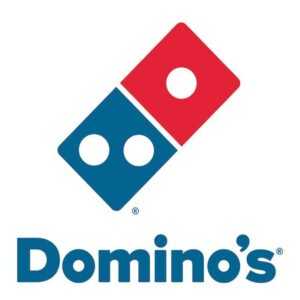 Domino's Pizza's Dedication to Innovation and Customer Satisfaction
Domino's Pizza is committed to ongoing innovation in food service and delivery. The company continually evolves its menu, embraces new technologies, and seeks feedback to improve customer satisfaction. This focus on innovation and quality service has enabled Domino's to build a loyal customer base and expand its global footprint.
Why Trust CorporateOfficeHeadquarters.com?
CorporateOfficeHeadquarters.com aims to provide accurate and current information on corporations like Domino's Pizza. We ensure our readers can trust us for reliable and comprehensive corporate details.
Disclaimer
Please be aware that CorporateOfficeHeadquarters.com is not officially affiliated with Domino's Pizza, Inc. The content provided is for informational purposes and serves as a platform for customer reviews and feedback.
Sharing Your Experience with Domino's Pizza
We welcome your insights and experiences with Domino's Pizza's services, menu offerings, and customer support. Your feedback helps others gain a better understanding of the company's operations and its commitment to providing quality fast-food and pizza delivery services.