How To Contact Adidas Corporate Office Headquarters HQ
Adidas USA Corporate Office Address:
5055 N Greeley Avenue
Portland, Oregon 97217 USA
Adidas Contact Phone Numbers and Websites
Corporate Phone Number: 1-971-234-2300
Fax Number: 1-971-234-2450
Customer Service Number: 1-800-448-1796
adidas.com: 1-800-982-9337
Email: customerservice@service.shopadidas.com
Website: Adidas.com
More Adidas Phone Numbers:
adidas Accessories Agron: 1-800-966-7697
adidas Watches Fossil: 1-800-842-8621
adidas Eyewear Silhouette: 1-800-626-8684
adidas Cologne Coty: 1-800-715-4023
Adidas Head Office:
Adi-Dassler-Strasse 1
HERZOGENAURACH, 91074
Germany
Phone Number: +49-91-32842920
Fax Number: +49-91-32843127
Adidas's North American Headquarters and Corporate offices are located in the Portland, Oregon.  Their worldwide head office is in Germany.
Adidas is famous for athletic shoes, apparel and equipment. Adidas's products include running shoes, sports shoes, golf equipment, boxing equipment. Adidas is one of the athletic equipment makers in the world.
Alsom the Adidas group now includes Taylormade Golf and Reebok.
Adidas's toll-free customer service number is 1-800-448-1796. For adidas.com customer service the number is 1-800-982-9337. The company does encourage users to use their technical support system and help forums on their website.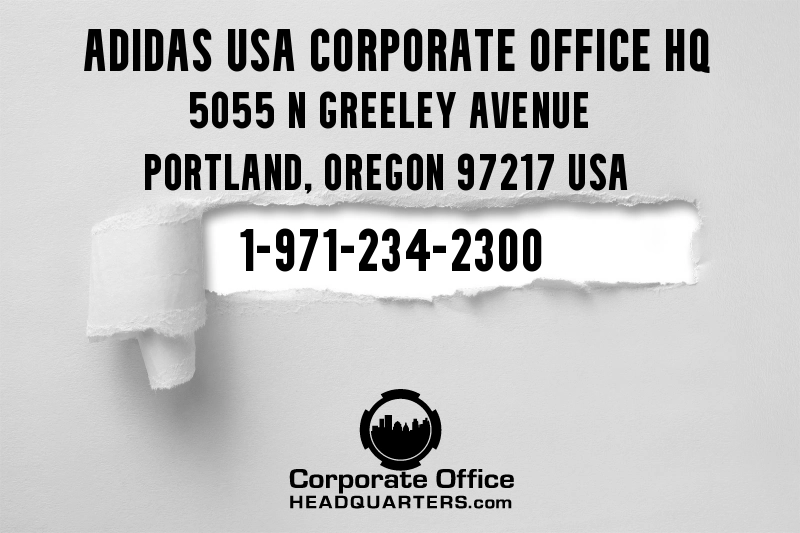 CorporateOfficeHeadquarters.com is not associated with Adidas. This website is for information, reviews, feedback, ratings, and complaint purposes only.