How To Contact Forest River Corporate Office Phone Number and Headquarters HQ:
3555 Farnam Street Suite 1440
Omaha, Nebraska 68131 USA
Forest River Contact Phone Numbers and Websites:
Corporate Phone Number: 1-402-346-1400
Fax: 1-212-783-3833
Website: ForrestRiver.com
Forrest River companies include Coachmen, Dynamax, Palamino, Prime Time, Shasta Rv, Berkshire, Southbay, Trifecta, Cargo Mate, Continental Cargo, Rance Trailer, Haulin Trailers, Lightning Trailers, US Cargo, Ameralite, Rockport, Battisti, Berkshire Coach, Champion Bus, ElDorado, and Elkhart, and Forest River Van, Glaval Bus, Starcraft Bus, and Startrans Bus, and East to West.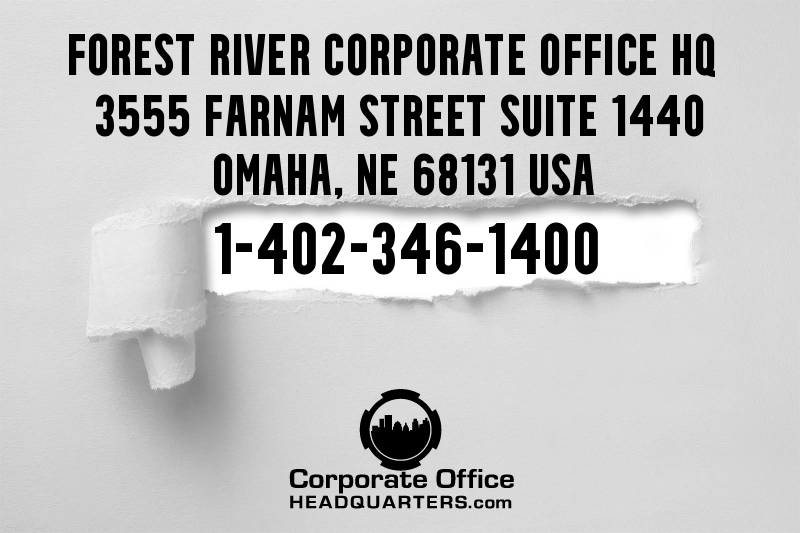 CorporateOfficeHeadquarters.com is not associated with The Forrest River Company. This website is for information, reviews, feedback, ratings, and complaint purposes only. Information was verified by a live person on May 2023. Please report any errors to the webmaster.