How to Contact NBA Corporate Office Headquarters HQ
NBA Corporate Address:
National Basketball Association
645 Fifth Avenue
New York, NY 10022 USA
NBA Contact Phone Numbers and Websites
Corporate Phone Number: 1-212-407-8000
Fax Number: n/a
NBA Store Customer Service Number: 1-866-SHOP-NBA
Email: Online Form
Website: NBA.com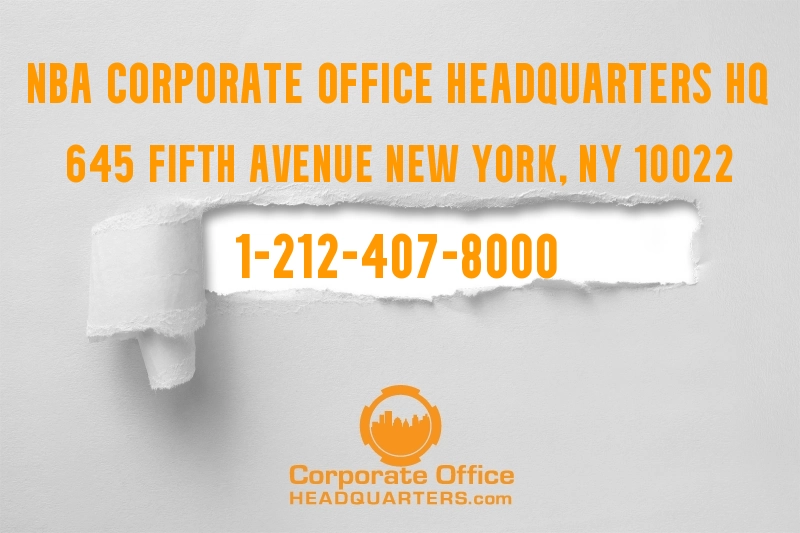 CorporateOfficeHeadquarters.com is not associated with NBA National Basketball Association. This website is for information, reviews, feedback, ratings, and complaint purposes only. Information was verified by a live person. Please report any errors to the webmaster.