Sleep Number Corporation, headquartered in Minneapolis, Minnesota, is renowned for its innovative Sleep Number beds and bedding accessories. Known for customizable beds that allow individuals to adjust firmness and support, Sleep Number offers a unique approach to personal comfort and sleep quality. This post provides comprehensive details about Sleep Number, highlighting their corporate address, contact information, and an overview of the company's services and position in the sleep industry.
Contacting Sleep Number Corporate Office Headquarters HQ
Sleep Number Headquarters: An Overview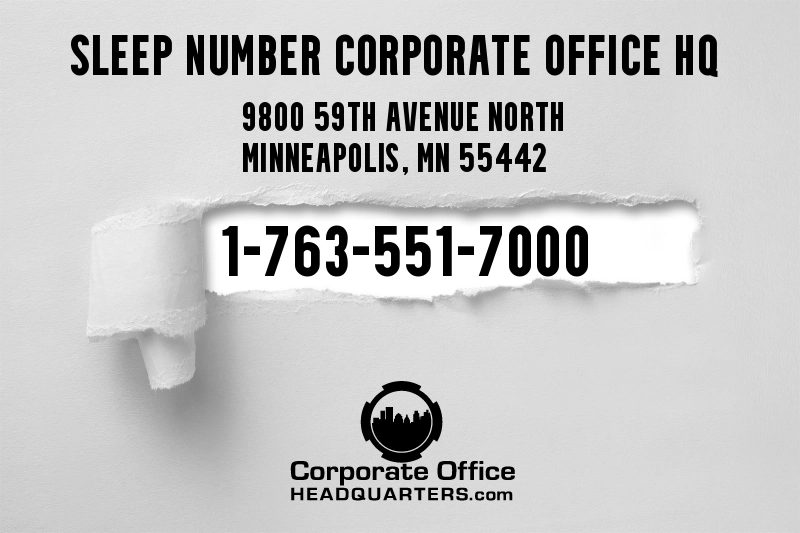 Maps and Directions To Corporate Headquarters
Sleep Number's Role in the Sleep Industry
Sleep Number has revolutionized the sleep industry with its innovative adjustable beds and sleep tracking technology. Their products are designed to improve sleep quality by allowing users to adjust and personalize their mattress settings. This focus on individualized comfort and sleep health has made Sleep Number a leader in the bedding market.
The Competitive Landscape of Sleep Solutions and Sleep Number's Position
In the competitive market of sleep solutions, Sleep Number faces competition from traditional mattress manufacturers, memory foam brands, and other high-tech bedding companies. Sleep Number sets itself apart with its SleepIQ technology, offering customers data-driven insights into their sleep patterns. The company's dedication to innovation and improving sleep quality keeps it at the forefront of the industry. Firms like Mattress Firm compete with Sleep Number Stores.
Sleep Number Corporate Office Complaints, Reviews, and Feedback
We encourage you to share your experiences with Sleep Number's products, customer service, and overall satisfaction with their sleep solutions. Your feedback in the comments section is invaluable, providing insights that help others understand Sleep Number's operations and commitment to enhancing sleep health. Whether you have compliments, complaints, or suggestions, your perspectives are essential in evaluating the company's performance and customer service quality.
Why Trust CorporateOfficeHeadquarters.com?
CorporateOfficeHeadquarters.com aims to provide accurate and current information on corporations like Sleep Number. We ensure our readers can trust us for reliable and comprehensive corporate details.
Disclaimer
Please be aware that CorporateOfficeHeadquarters.com is not officially affiliated with Sleep Number Corporation. The content provided is for informational purposes and serves as a platform for customer reviews, feedback, and corporate complaints.