Victoria's Secret Corporate Office is located in Columbus, Ohio, USA. As a renowned American retailer of women's lingerie, sleepwear, and beauty products, Victoria's Secret is known for its high-profile marketing campaigns and fashion shows. Below are comprehensive details about Victoria's Secret's corporate office, including their address, contact numbers, and a brief overview of the company.
How To Contact Victoria's Secret Corporate Office Headquarters HQ
Victorias Secret Headquarters: Overview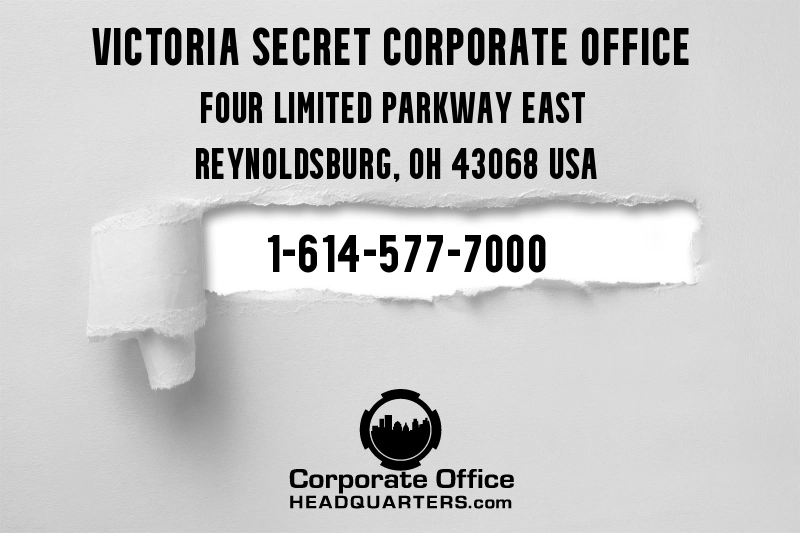 Maps and Directions To Victorias Secret Corporate Headquarters
A Snapshot of Victoria's Secret's History
Founded in 1977, Victoria's Secret has become one of the most well-known and largest American retailers of lingerie. The brand has gained prominence for its annual fashion shows and has been celebrated for defining feminine beauty and empowering women.
The Lingerie and Fashion Industry and Victoria's Secret's Position
In the lingerie and fashion industry, Victoria's Secret competes with brands like Aerie by American Eagle, Savage X Fenty, and ThirdLove. Victoria's Secret is recognized for its stylish and high-quality lingerie, as well as its marketing strategies, including the famous Victoria's Secret Angels and global fashion events.
Victoria's Secret's Customer-Focused Approach
Victoria's Secret aims to deliver an empowering experience to its customers through its diverse product range, including lingerie, sleepwear, and beauty products. The brand is committed to innovation in design and quality, ensuring a blend of fashion, comfort, and style.
Why Trust CorporateOfficeHeadquarters.com?
At CorporateOfficeHeadquarters.com, we strive to deliver precise and up-to-date information on various corporations. Our commitment to accuracy ensures our readers can rely on the information we provide about companies like Victoria's Secret.
Disclaimer:
CorporateOfficeHeadquarters.com is not affiliated with Victoria's Secret or its parent company, L Brands, Inc. This content is for informational purposes and is designed to offer a platform for reviews and user feedback.
Victoria's Secret Corporate Office Complaints, Reviews, and Feedback
We encourage you to share your experiences with Victoria's Secret's products, in-store service, and overall brand experience. Your feedback in the comment section is invaluable, providing insights that help others understand Victoria's Secret's operations and commitment to customer satisfaction.