AmeriGas Corporate Office is located in Pennsylvania, USA. More information to reach out to AmeriGas is listed below, including the AmeriGas corporate office address, phone numbers, and websites. Also, customer reviews and AmeriGas complaints.
How to Contact AmeriGas Corporate Office Headquarters HQ
AmeriGas Partners, L.P – UGI Corporation
Where is the Corporate Office for Amerigas?
Amerigas Headquarters is in King of Prussia, Pennsylvania. The official address for their main head office is listed below.
America Gas Main Office Address:
460 North Gulph Road
King of Prussia, PA 19406 USA
Amerigas HQ Corporate Phone Number: 1-610-337-7000
UGI Corporate Phone Number: 1-610-337-1000
Fax Number: 1-610-992-3259
Customer Care Phone Number for Support: 1-800-427-5968
Website: Amerigas
Map and Directions To Amerigas Propane Headquarters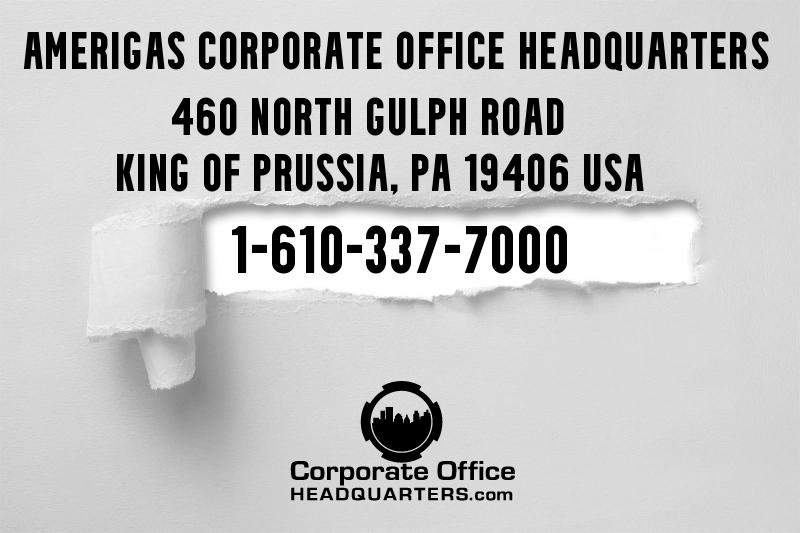 AmeriGas: An Overview
Founded in 1959, AmeriGas is the nation's largest supplier of propane and related equipment and services. Catering to a diverse clientele, from residential, commercial, agricultural to motor fuel and industrial, the company has steadfastly provided reliable propane solutions to Americans for over six decades. With a footprint that spans all 50 states, AmeriGas has maintained its reputation through consistent service, safety standards, and a vast network of supply points. Their commitment to customer-centric approaches, combined with a dedication to innovation, ensures that they remain a dominant force in the propane industry.
Competing in the Propane Sector: AmeriGas's Rivals
The propane distribution market in the U.S. is highly competitive, with AmeriGas facing competition from both national and local distributors. Noteworthy competitors include Ferrellgas, Suburban Propane, and UGI Corporation. Additionally, many regional and local suppliers challenge the company in various areas, offering propane and other related services. As energy demands evolve and customers seek sustainable and affordable solutions, AmeriGas and its rivals are continuously adapting their offerings and exploring new avenues for growth and efficiency in the sector.  Other competitors include, Gas South, Matheson, FPU, Growmark, CHS, Superior Plus Propane, MFA Oil, Cynch, Blue Rhino, and Gas America.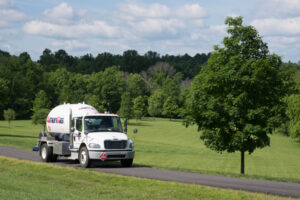 Why Trust CorporateOfficeHeadquarters.com?
"At CorporateOfficeHeadquarters.com, trust and transparency are paramount. We pride ourselves on delivering accurate corporate details, from phone numbers to addresses. Users can confidently share reviews and lodge complaints, all within a community committed to corporate accountability."
Disclaimer
CorporateOfficeHeadquarters.com is not affiliated with AmeriGas. This platform serves solely for informational, review, and feedback purposes.
AmeriGas Corporate Headquarters Reviews and AmeriGas Feedback
Scroll to our comment and review section below to share your experiences, read others' reviews, or express your opinions on AmeriGas's customer service and corporate office. Your insights assist future customers in making informed decisions.