How to Contact AmeriGas Corporate Office Headquarters HQ
AmeriGas Partners, L.P
Where is the Corporate Office for Amerigas?
Amerigas Headquarters is in King of Prussia, Pennsylvania. The official address for their main head office is listed below.
America Gas Corporate Office Address:
460 North Gulph Road
King of Prussia, PA 19406 USA
Amerigas HQ Corporate Phone Number: 1-610-337-7000
Fax Number: 1-610-992-3259
Customer Care Phone Number for Support: 1-800-427-5968
Website: Amerigas
Amerigas Propane's main competitors are Gas South, Ferrellgas, Matheson, FPU, Suburban Propane, Growmark, CHS, Superior Plus Propane, MFA Oil, Cynch, Blue Rhino, and Gas America.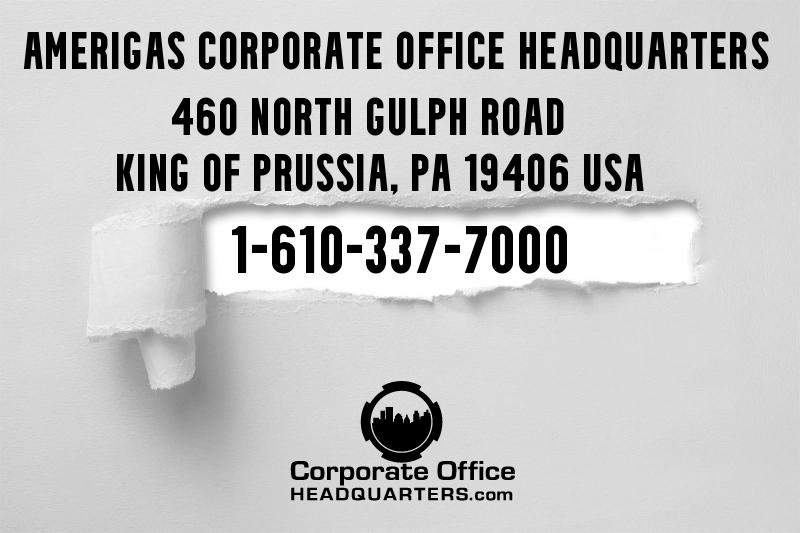 CorporateOfficeHeadquarters.com is not associated with AmeriGas. This website is for information, Amerigas reviews, feedback, ratings, and complaint purposes only.