Walmart Corporate Office is located in Arkansas, USA. More information to reach out to Walmart is listed below, including the Walmart corporate office address, phone numbers, and websites. Also, customer reviews and Walmart complaints.
How To Contact Walmart Headquarters Address and Phone Number
Walmart Corporate Office Locations
Walmart Corporate Address:
Walmart Home Office: 702 SW 8th Street Bentonville, Arkansas 72716-8611 USA
Walmart Texas Corporate Office Texas Address
Walmart HQ Address in Texas: 5300 Westport Parkway, Fort Worth, TX USA
Walmart Headquarters Phone Numbers and Contact Pages
Walmart Corporate Phone Number: 800-925-6278 or 479-273-4000
Walmart Main Office Fax Number: 479-277-1830
Email Help & Chat: info@wal-mart.com
Website: Walmart.com
Corporate Website: corporate.walmart.com
Jobs: Online Job Listings
Corporate Stock Symbol: WMT
Map To Walmart Home Office
Walmart Company Profile and Bio:
Wal-Mart is famous for its large home and grocery stores worldwide. Walmart Corporation sells products through its website, Walmart.com.
Walmart's main competitors are Target, Costco, Publix for Groceries, Best Buy for Electronics and Amazon.
Walmart Headquarters Address: 1102 SE 5th St, Bentonville, AR 72712, USA
Wal-Mart Phone Number: 479-273-4000
Fax Number: N/A
Email: Click Here
Number of Employees: 2.2 million
Established: June 13, 1945
Founder: Sam Walton
Walmart Corporate Office Directory -Key People: Doug McMillon, Greg Foran
Walmart offers online support, email support and phone support. Walmart's customer support phone number is 800-925-6278. Their support hours are 24/7 – 24 hours a day, 7 days a week.
Walmart's Competitive Landscape
Walmart, a global retail giant, faces robust competition across both its physical and online domains. In the brick-and-mortar realm, major competitors include Target, Costco, Best Buy, Publix and Kroger, each vying for market share with their own blend of product offerings and customer experiences. On the international front, companies like Carrefour and Tesco further intensify the competitive landscape. In the digital arena, Amazon stands as Walmart's most formidable adversary, with its vast product assortment, Prime ecosystem, and rapid delivery infrastructure. Other e-commerce contenders like eBay, Alibaba, and niche marketplaces also challenge Walmart's online growth. The emergence of direct-to-consumer brands and the digital presence of traditional retailers further complicate the e-commerce scene. As retail continues to evolve, Walmart is constantly innovating and adapting to maintain its dominant position amidst this multifaceted competition.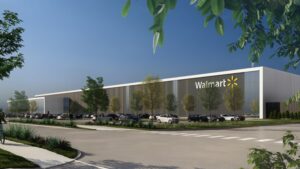 Walmart Brands and Divisions
Walmart, a global retail behemoth, has always been on the forefront of diversification and expansion. Beyond its core retail operations, Walmart owns a variety of subsidiaries and has ventured into new industries over the years. Notably, the company owns Sam's Club, a membership-only retail warehouse. In recent times, Walmart has shown interest in expanding its services sector, delving into healthcare with Walmart Health. This division offers affordable primary care, dental services, and even mental health support in select locations. Furthermore, recognizing the burgeoning pet industry, Walmart has introduced pet care services, which includes veterinary clinics in certain stores and an expanded assortment of pet products online. These initiatives underscore Walmart's commitment to continuously evolve and cater to the diverse needs of its vast customer base.
Why Trust CorporateOfficeHeadquarters.com?
"At CorporateOfficeHeadquarters.com, trust and accuracy go hand in hand. Our curated database offers vetted corporate details, from phone numbers to addresses. Users can confidently share reviews and file complaints, all within a community dedicated to corporate transparency and accountability."
Disclaimer
CorporateOfficeHeadquarters.com is not associated with Wal-Mart. This Website is for informational and review and Complaint purposes only.
Walmart Corporate Headquarters Reviews and Walmart Complaints and Praise
See the comment and review section below to read or write complaints, reviews or to praise your experience with Walmart's customer service and corporate office.