Jeep is owned by Stellantis which was created with the merger of Chrysler and Fiat. Jeep's US Headquarters is still located in Michigan at the former Chrysler Jeep corporate office. More contact information is listed below.
How To Contact Jeep Corporate Office Headquarters HQ:
Chrysler Group LLC now Stellantis
Jeep Corporate Headquarters Address Location and Phone Numbers
Jeep Headquarters Address -1000 Chrysler Dr. Auburn Hills, MI USA 48326-2766
Jeep HQ Phone Number: 1-248-576-5741
Customer Support Phone Number: 1-800-992-1997
Jeep corporate website: Jeep.com
Corporate Website Jeep's Parent Company: Stellantis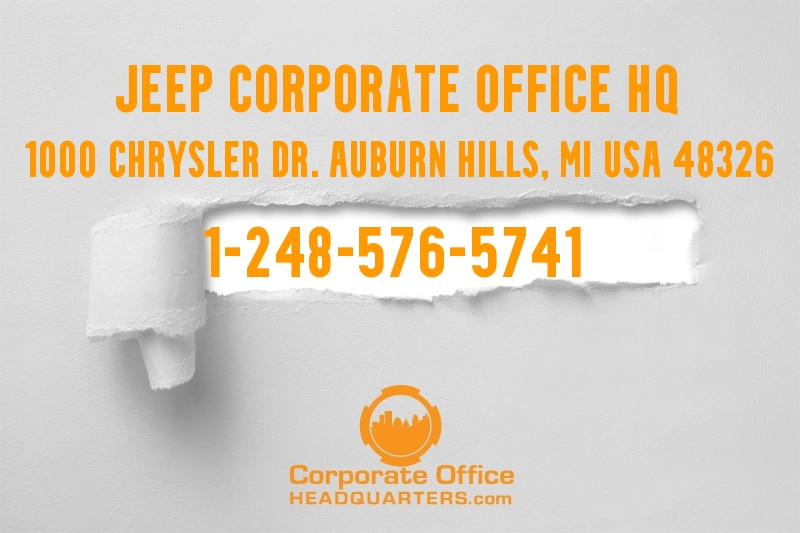 Map and Directions to Jeep Headquarters USA Home Office
Jeep: An Automotive Icon
Founded in 1941, Jeep stands as one of the most iconic and recognized automotive brands in the world, especially noted for its rugged off-road vehicles. Originating from the need for a military vehicle during World War II, Jeep's original 4×4 model set the standard for toughness and utility. Post-war, the brand swiftly transitioned into the civilian market, embodying the spirit of freedom and adventure. Over the decades, Jeep has expanded its lineup to include a diverse range of SUVs and trucks, but always retaining its core identity of durability and off-road capability. Owned by Stellantis, Jeep continues to inspire loyalty among its vast global community of enthusiasts, with vehicles that are just as at home on city streets as they are on challenging terrains.
Jeep's Competitive Landscape
In the automotive world, Jeep finds itself contending with numerous brands aiming to capture the off-road and SUV market segment. Brands like Land Rover, Ford (especially with its Bronco model), and Toyota's 4Runner and Land Cruiser models present direct competition, boasting their own storied histories and off-road credentials. However, Jeep's longstanding reputation, combined with its unique blend of style, capability, and versatility, ensures it remains a formidable player in the SUV sector. As the automotive landscape shifts towards electric and hybrid vehicles, Jeep is also adapting, showcasing electric concepts and announcing future electrification plans to stay relevant in the ever-evolving market. Other makers that compete with Jeep include Chevrolet, KIA, Nissan, and VW.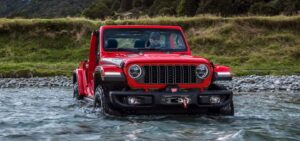 Why Trust CorporateOfficeHeadquarters.com?
"At CorporateOfficeHeadquarters.com, trust and accuracy go hand in hand. Our curated database offers vetted corporate details, from phone numbers to addresses. Users can confidently share reviews and file complaints, all within a community dedicated to corporate transparency and accountability."
Disclaimer
CorporateOfficeHeadquarters.com is not associated with Jeep. This Website is for informational, review, and complaint purposes only.
Jeep Headquarters Reviews and Jeep Complaints and Praise
See the comment and review section below to read or write corporate office complaints, reviews, or to praise your experience with Jeep's customer service and corporate office.