Best Buy Corporate Office is located in Minnesota. They are an electronics and appliance retailer. They are based in Minnesota, USA. More contact information is listed below to reach out to Best Buy HQ
How to Contact Best Buy Corporate Office Headquarters HQ
Best Buy Corporate Office Address:
Best Buy Headquarters Location: 7601 Penn Avenue South Richfield, MN 55423 USA
Best Buy HQ Phone Numbers and Contact Information
Best Buy Corporate Office Phone Number: 612-291-1000
Best Buy Human Resources HR Phone Number: 612-291-1000
Best Buy Corporate Offices Fax Number: 612-292-4001
Customer Support Phone Number: 888-237-8289
Jobs: Online Job Listings
Corporate Email Help & Chat: Contact Page
Website: BestBuy.com
Best Buy Headquarters Website: CorporateBestBuy.com
Corporate Stock Symbol: BBY on Google Finance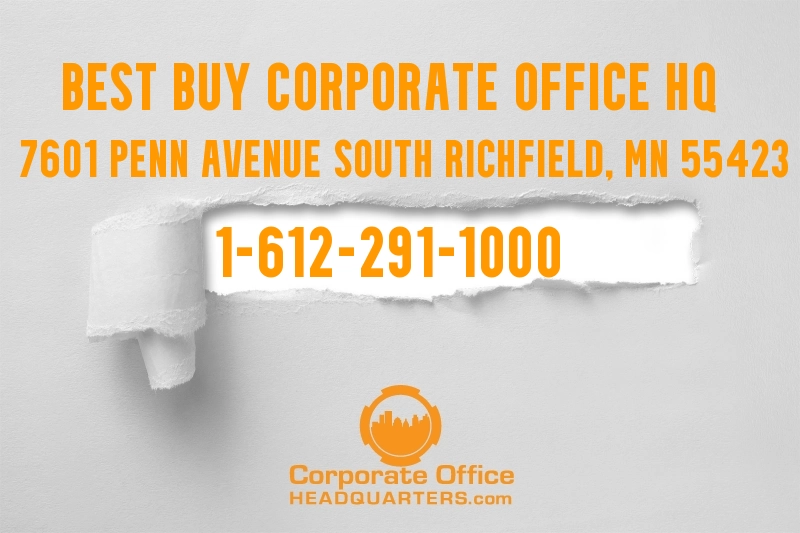 Map and Directions to Best Buy Corporate Headquarters HQ
Best Buy: The Electronics Giant
Founded in 1966 as Sound of Music and later rebranded in 1983, Best Buy has grown to be a leader in the world of consumer electronics retail. Originally starting as a single store in Minnesota, the company now boasts numerous locations across the U.S., Canada, and Mexico. Best Buy offers a wide range of electronics, from the latest televisions and computers to innovative smart home gadgets. Notably, their Geek Squad provides tech support, installations, and repairs, ensuring customers get the most out of their purchases. As a company dedicated to enriching lives through technology, Best Buy's commitment to training and community outreach underlines its role as more than just a retailer, but a pillar in the tech community.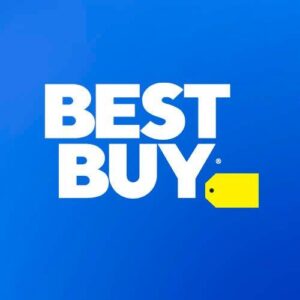 Best Buy's Competitive Retail Environment
The consumer electronics retail sector is fiercely competitive, and Best Buy finds itself contending with major players both in physical stores and online. Amazon, with its vast online presence, offers stiff competition, especially in the realm of price comparisons and rapid delivery. Physical retailers like Walmart and Target also vie for a slice of the electronics market, often leveraging their broad product range to entice customers. Furthermore, specialty electronics chains and local businesses add another layer to this competitive landscape. To maintain its foothold, Best Buy continually evolves its business strategy, emphasizing customer service, exclusive partnerships, and tech-forward initiatives.
In addition to larger retail giants, Best Buy also contends with smaller competitors like Fry's Electronics, HHGregs, Micro Center, and B&H Photo Video, which have cultivated loyal customer bases by offering specialized products and expert advice
Best Buy's toll-free customer care phone number is 888-237-8289. The company does encourage users to use its technical support system and help forums on its website.
Why Trust CorporateOfficeHeadquarters.com?
"At CorporateOfficeHeadquarters.com, our dedication to accuracy and trustworthiness stands out. We present verified corporate information, from phone numbers to executive contacts. Users can confidently share their experiences, file complaints, or leave reviews within our community-centric platform, focused on corporate transparency."
Disclaimer
CorporateOfficeHeadquarters.com has no affiliation with Best Buy. The information presented here is purely for informational, review, and feedback purposes.
Best Buy Corporate Office Complaints, Reviews and Feedback
Navigate to the comments and reviews section below to provide your insights, read feedback from others, or discuss your interactions with Best Buy's corporate offices. Every review adds value and helps prospective customers make informed decisions.
Where is best buy headquarters?
Best Buy is located in the U.S. State of Minnesota. The address for Best Buy Headquarters is: 7601 Penn Avenue South Richfield, MN 55423 USA.
How do i contact best buy corporate office?
The best way to reach Best Buy's corporate office is by phone. Their phone number is 612-291-1000. For customer care it is best to call 888-237-8289.
How do i complain to best buy corporate?
You can call Best Buy's home office at 612-291-1000 or call Best Buy Customer Support at 888-237-8289 to register a complaint. You can also leave reviews on corporate review sites like CorporateOfficeHeadquarters.com