How To Contact Apple Corporate Office Headquarters HQ:
Apple Corporate Office Address:
One Apple Park Way
Cupertino, CA 95014 USA
Apple Contact Phone Numbers and Website:
Corporate Phone Number: 1-408-996-1010
Corporate Fax Number: 1-408-996-0275
Apple Contact Email: Apple Support Contact
Corporate Stock Symbol: AAPL
Website: Apple.com
Apple is famous for the iPhone, Ipad, Apple TV, Mac Computers and iTunes. Apple's products include computer and music hardware and software. Apple is one of the premier computer hardware, software, and music and entertainment companies in the US.
Apple's toll-free customer service number is 1-800-275-2273. The company does encourage users to use their technical support system and help forums on their website.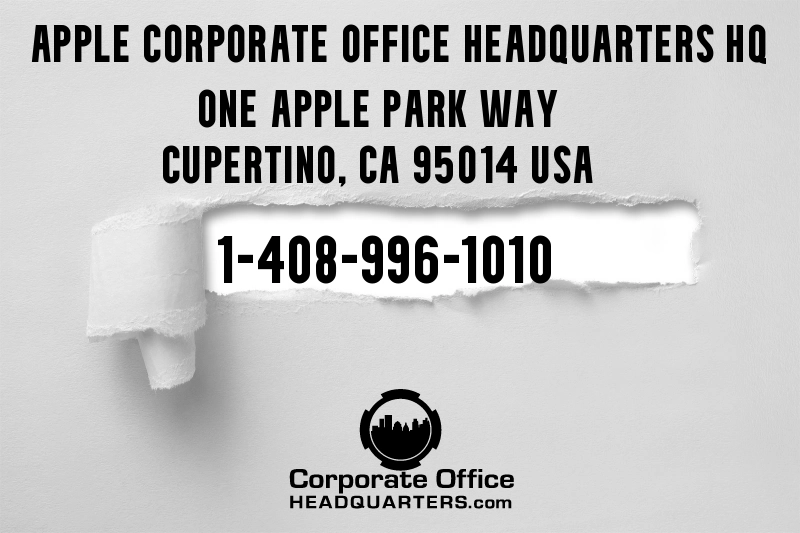 CorporateOfficeHeadquarters.com is not associated with Apple Computer. This website is for information, reviews, feedback, ratings, and complaint purposes only.