Goodwill Industries' Corporate Office in the United States is headquartered in Rockville, Maryland. Below are comprehensive details about Goodwill Industries, including their address, contact numbers, and a brief overview of the company.
How To Contact Goodwill Industries Corporate Office Headquarters
Goodwill Headquarters: Overview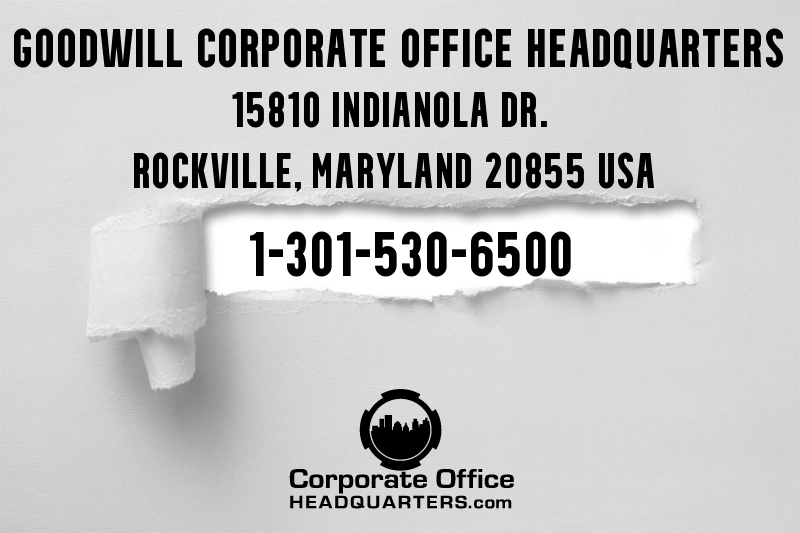 Maps and Directions To Goodwill Corporate Headquarters
A Snapshot of Goodwill Industries' History
Founded in 1902, Goodwill Industries is a nonprofit organization known for its thrift stores and job training programs. Goodwill's mission is to enhance the dignity and quality of life for individuals and families through education, skills training, and the power of work.
The Nonprofit Sector and Goodwill Industries' Role
In the nonprofit sector, Goodwill Industries stands out for its unique model of selling donated goods to fund job training and employment services. Goodwill competes with other thrift stores and nonprofit organizations, but it's distinguished by its commitment to community-based programs and sustainability through recycling and reuse. Other non-profits include AAA, Salvation Army, and BBB.
Goodwill Industries' Commitment to Community and Sustainability
Goodwill Industries focuses on empowering individuals and promoting sustainability. The organization is dedicated to helping people overcome barriers to employment and providing environmental benefits through the resale and recycling of donated goods.
Why Trust CorporateOfficeHeadquarters.com?
At CorporateOfficeHeadquarters.com, we strive to deliver precise and up-to-date information on various corporations and organizations. Our readers can rely on the information we provide about companies like Goodwill Industries.
Disclaimer:
CorporateOfficeHeadquarters.com is not affiliated with Goodwill Industries International, Inc. This content is for informational purposes and is designed to offer a platform for reviews and user feedback.
Goodwill Industries Corporate Office Complaints, Reviews, and Feedback
We encourage you to share your experiences with Goodwill's stores, training programs, and community initiatives. Your feedback helps others understand the organization's operations and commitment to providing meaningful services and opportunities.