Lancôme Corporate Office, a division of L'Oréal, is headquartered in Paris, France. Lancôme is a prestigious luxury brand known globally for its high-quality skincare, fragrances, and makeup products. Offering a blend of French elegance and innovative formulas, Lancôme caters to customers seeking premium beauty solutions. This post provides comprehensive details about Lancôme, highlighting their corporate address, contact information, and an overview of the company's services and position in the luxury beauty industry.
Contacting Lancôme Corporate Office Headquarters HQ
Lancome Headquarters: An Overview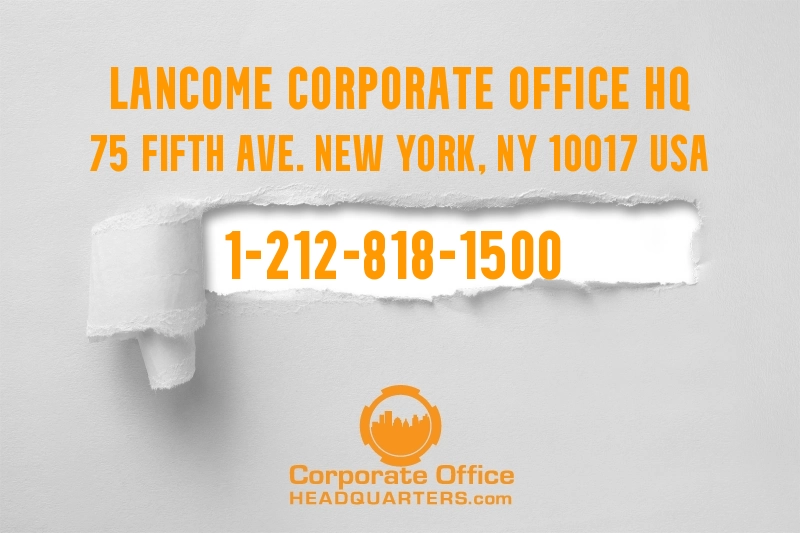 Maps and Directions To Lancome Headquarters
Lancôme's Role in the Luxury Beauty Industry
Lancôme is renowned in the luxury beauty industry for its exceptional quality and innovation in skincare, makeup, and fragrances. The brand is synonymous with luxury, sophistication, and advanced scientific research in beauty products.
The Competitive Landscape of Luxury Beauty Brands
In the highly competitive luxury beauty market, Lancôme faces challenges from other esteemed brands such as Chanel, Dior, Louis Vuitton,Estée Lauder, and Guerlain. These competitors also offer a range of luxury skincare, makeup, and fragrance products. Lancôme distinguishes itself through its unique blend of French elegance, innovative research, and commitment to providing high-quality beauty products.
Lancôme Corporate Office Complaints, Reviews, and Feedback
We encourage you to share your experiences with Lancôme's product range, brand reputation, customer service, and overall satisfaction with their beauty products. Your feedback in the comments section is invaluable, providing insights that help others understand Lancôme's operations and commitment to excellence in the luxury beauty sector. Whether you have compliments, complaints, or suggestions, your perspectives are important in evaluating the company's performance and service quality.
Why Trust CorporateOfficeHeadquarters.com?
CorporateOfficeHeadquarters.com aims to provide accurate and current information on corporations like Lancôme. We ensure our readers can trust us for reliable and comprehensive corporate details.
Disclaimer
Please be aware that CorporateOfficeHeadquarters.com is not officially affiliated with Lancôme. The content provided is for informational purposes and serves as a platform for customer reviews, feedback, and corporate complaints.