Sheraton Corporate Office is located in Maryland, USA. More information to reach out to Sheraton is listed below, including the Sheraton corporate office address, phone numbers, and websites. Also, customer reviews and Sheraton complaints.
How To Contact Sheraton Corporate Office Headquarters HQ
Marriott International, Inc.
Sheraton Corporate Address – 7750 Wisconsin Ave, Bethesda, MD 20814 USA
Reservations: 1-888-625-5144
Sheraton Hotel Corporate Office Phone Number: 1-301-380-3000
Customer Service Number: 1-800-325-3535
Website: Sheraton.com
Sheraton: Company Overview
Sheraton, a prominent brand under the Marriott International umbrella, stands as a symbol of refined hospitality and global reach. Established in 1937 by Ernest Henderson and Robert Moore, Sheraton began its journey with the acquisition of a single hotel in Springfield, Massachusetts. Today, the brand boasts a presence in more than 70 countries worldwide, offering travelers upscale amenities, top-notch services, and a sense of community. With its iconic logo that symbolizes togetherness and its commitment to ensuring guests feel a part of the Sheraton family, the brand has become synonymous with quality, trust, and luxury in the hotel industry.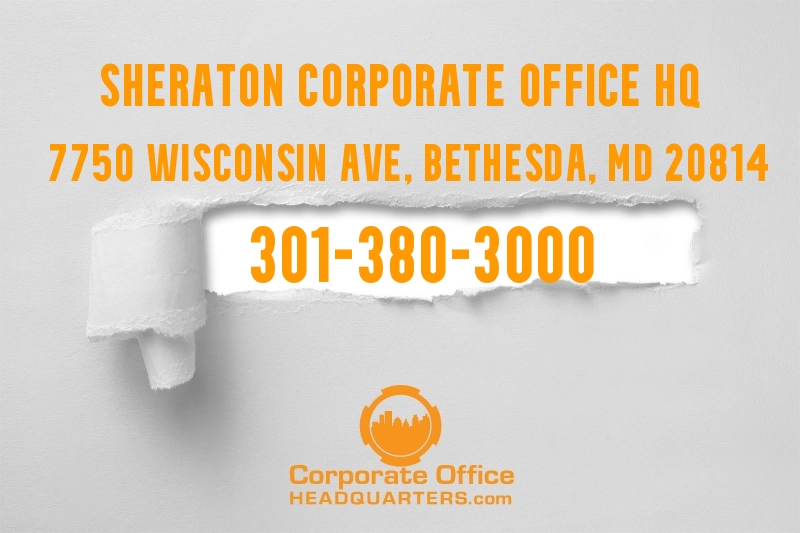 Sheraton's Competitive Landscape
In the upscale hotel segment, Sheraton competes with a slew of established brands keen on capturing the attention of discerning travelers. Brands like Hilton, Westin (another Marriott brand), Radisson, and InterContinental are some of its primary competitors, all vying for market share with their own unique offerings and value propositions. Additionally, as global travel dynamics shift and preferences evolve, boutique hotel chains and luxury residences are also emerging as competitors. Despite the tough competition, Sheraton's deep-rooted brand legacy, combined with Marriott's global network, positions it strongly in the upscale hospitality market.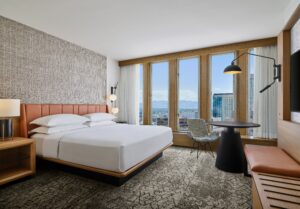 Why Trust CorporateOfficeHeadquarters.com?
"At CorporateOfficeHeadquarters.com, trust and accuracy go hand in hand. Our curated database offers vetted corporate details, from phone numbers to addresses. Users can confidently share reviews and file complaints, all within a community dedicated to corporate transparency and accountability."
Disclaimer
CorporateOfficeHeadquarters.com is not associated with Sheraton. This Website is for informational and review and complaint purposes only.
Sheraton Corporate Headquarters Reviews and Sheraton Complaints and Praise
See the comment and review section below to read or write complaints, and reviews or to praise your experience with Sheraton customer service and corporate office.