Applebees Corporate Office is located in California. The following details provide more specific information regarding the corporate office for Applebee's, including their address, phone number, customer reviews, and complaints.
How To Contact Applebee's Corporate Office Headquarters HQ
Applebee's Headquarters Address – 8700 State Line Rd, Ste 200 Leawood, KS 66206 USA
Applebee's Headquarters Phone Number – 1-866-995-3463
Applebees Hq Complaint Phone Number – 1-888-592-7753
Hours – 8 AM-7 PM Monday and 8 AM-5 PM Tuesday-Friday CST
Website – Applebees.com
Corporate Applebee's Website – DineBrands.com
Number of Employees – Estimated 28,000
Established – 1980
Founder – Bill and T.J. Palmer
Stock Symbol – DIN
Online Job Listings – Applebee's Careers
Key People: John Cywinski, President
Franchise Home Office – Parent Company – Dine Brands Global
Dine Brands Headquarters Address – 10 W. Walnut Street Pasadena, CA 91103
Dine Brands Global Phone Number – 1-866-995-3463
Maps and Directions to Applebee's Home Office
Applebee's: An Overview
Since its inception in 1980, Applebee's Neighborhood Grill + Bar, simply known as Applebee's, has grown to become a major player in the casual dining sector. Bill and T.J. Palmer initially opened the restaurant in Decatur, Georgia, aiming to provide a local hotspot that combined great food with a friendly atmosphere. Fast forward to today, and Applebee's boasts over 1,700 restaurants across the U.S. and in several international locations. Renowned for its varied menu that caters to a diverse audience, from riblets to oriental chicken salads, Applebee's stands as a gathering spot for friends and families alike.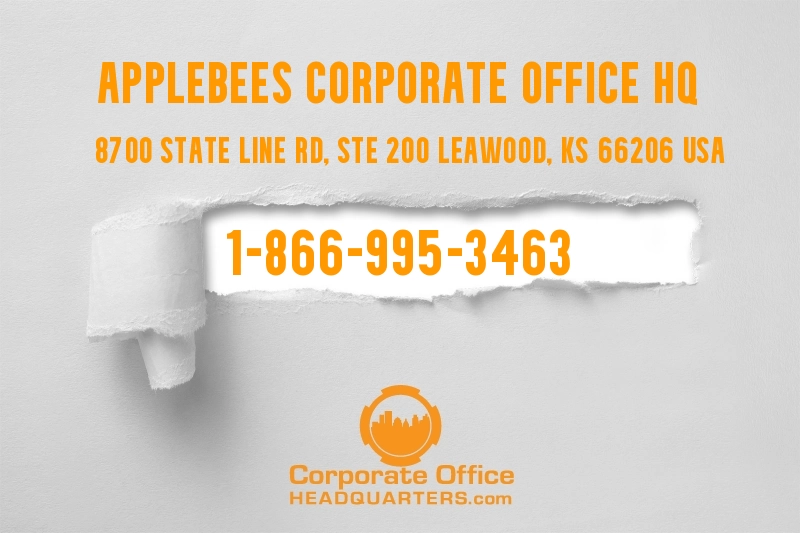 Navigating the Casual Dining Landscape: Applebee's Position
Competing in the casual dining market, Applebee's faces stiff competition from various brands. Establishments like Chili's, TGI Fridays, and Outback Steakhouse are notable contenders, each offering its own take on the casual dining experience. In light of this, Applebee's frequently updates its menu, offers seasonal specials, and runs promotional events to attract diners. Their emphasis on a neighborhood-friendly vibe, paired with a diverse menu, ensures that they remain a top choice for many looking for a casual, yet hearty meal.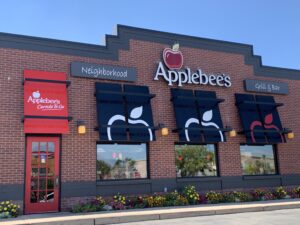 Dine Brands: Holding the Reins of Applebee's
Dine Brands Global Inc., the parent company of Applebee's, commands a strong presence in the dining sector with its portfolio of brands. Applebee's, with its vast network of casual dining outlets, has been a favorite among many since the '80s. Meanwhile, IHOP offers a breakfast-centric menu, and the newer addition, Fuzzy's Taco Shop, brings a fast-casual Tex-Mex dimension to the group. With each brand addressing different market segments and taste preferences, Dine Brands effectively covers a broad spectrum of the dining industry.
Why Trust CorporateOfficeHeadquarters.com?
"At CorporateOfficeHeadquarters.com, our mission is clear: deliver accurate and verified corporate details, fostering trust and transparency. Whether sharing feedback, reading reviews, or lodging complaints, our platform promotes responsible corporate engagement."
Disclaimer
CorporateOfficeHeadquarters.com is not officially connected with Applebee's or Dine Brands Global. This content aims to inform and provide a platform for review and feedback.
Applebee's Corporate Headquarters Complaints Reviews and Feedback
We invite readers to venture below to our comment and review section. Share your experiences, read reviews from others, or voice your opinions about Applebee's customer service and corporate operations. Your feedback aids others in making well-informed decisions.