Fuzzy's corporate office is located in Texas. More information for Fuzzys Tacos is listed below including their address, phone number, customer reviews, and complaints.
How To Contact Fuzzy's Taco Shop Corporate Office Headquarters HQ
Fuzzy's Taco Shop Headquarters Address – 44200 Regent Blvd Ste. C-210, Irving, TX 75063
Fuzzy's Taco Shop Headquarters Phone Number – 1-512-259-8226
Complaint Phone Number – 1-512-259-8226
Website – FuzzysTacoShop.com
Corporate Fuzzy's Taco Shop Website – DineBrands.com
Number of Employees – n/a
Established – 2003
Founder – Paul Willis and Alan Bush
Stock Symbol – DIN
Online Job Listings – Fuzzy's Taco Shop Careers
Key People: Paul Damico – CEO
Franchise Home Office – Parent Company – Dine Brands Global
Dine Brands Headquarters Address – 10 W. Walnut Street Pasadena, CA 91103
Dine Brands Global Phone Number – 1-866-995-3463
Website – DineBrands.com
Maps and Directions to Fuzzys Corporate Headquarters
Fuzzy's Taco Shop: An Overview
Originating in Fort Worth, Texas, in 2003, Fuzzy's Taco Shop has since rapidly expanded its presence, becoming a fan-favorite for many seeking a unique take on Tex-Mex cuisine. Known for their Baja-style tacos, Fuzzy's has successfully cultivated a relaxed atmosphere with vibrant decor, ensuring patrons enjoy both the food and ambiance. With a broad menu including burritos, nachos, and an assortment of tacos, Fuzzy's caters to a wide audience, making it a frequented spot for both quick bites and relaxed dining.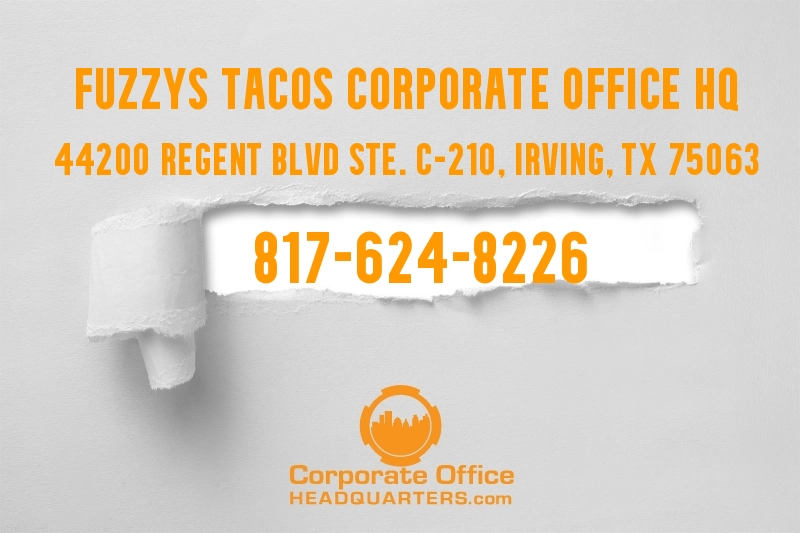 The Tex-Mex Dining Scene: Fuzzy's Position
Navigating the Tex-Mex and fast-casual dining sector, Fuzzy's Taco Shop faces competition from brands like Taco DelMar, Chipotle, Qdoba, Taco Bell, Del Taco, Taco Bueno, and Despite these industry giants, Fuzzy's has carved a niche for itself, emphasizing fresh ingredients and a unique Baja twist on traditional Tex-Mex dishes. Frequent promotions, a loyalty program, and an emphasis on community involvement ensure Fuzzy's remains a top pick for many in the segment.
Dine Brands: The Force Behind Fuzzy's Taco Shop
Fuzzy's Taco Shop's recent integration into the Dine Brands Global Inc. portfolio marks a significant expansion of the parent company's reach in the fast-casual dining sector. With Applebee's serving the casual dining sector and IHOP covering the breakfast segment, Fuzzy's Taco Shop's addition provides a fresh Tex-Mex dimension, further solidifying Dine Brands' robust market presence.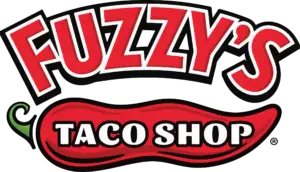 Why Trust CorporateOfficeHeadquarters.com?
"At CorporateOfficeHeadquarters.com, we are devoted to promoting accuracy and building trust with our audience. From verified corporate details to user reviews, our platform offers transparent insights into various businesses."
Disclaimer
CorporateOfficeHeadquarters.com is not officially affiliated with Fuzzy's Taco Shop or Dine Brands Global. This content serves an informational purpose and provides a platform for review and feedback.
Fuzzy's Taco Shop Corporate Headquarters Reviews and Feedback
We encourage our audience to explore the comment and review section below. Share experiences, read others' insights, or provide feedback regarding Fuzzy's Taco Shop's operations and customer service. Your contribution assists potential patrons in making informed choices.