How To Contact Outback Corporate Office Headquarters HQ
OSI Restaurant Partners, LLC
Outback SteakHouse Corporate Office Address:
2202 N. West Shore Blvd., Ste. 500
Tampa, Florida 33607 USA
Outback Steak House Phone Numbers and Contacts:
Outback Corporate Phone Number: 1-813-282-1225
Email: Online Only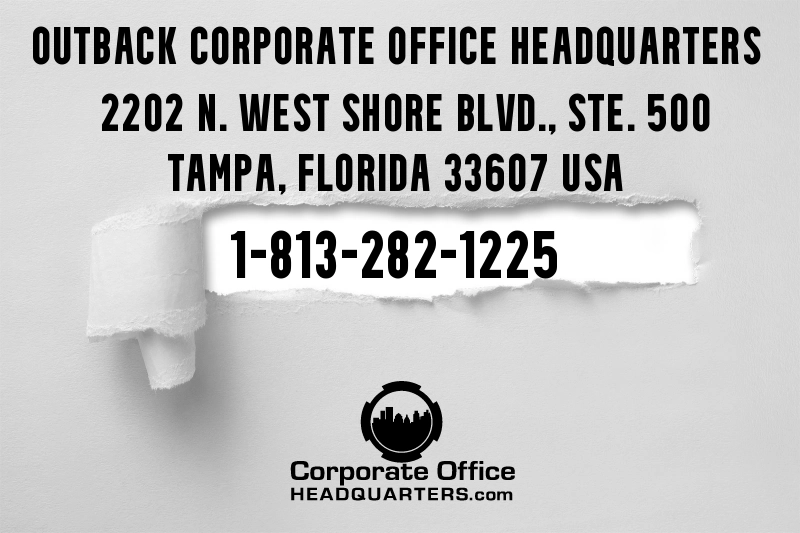 CorporateOfficeHeadquarters.com is not associated with Outback Steakhouse. This website is for information, reviews, feedback, ratings, and complaint purposes only.