How To Contact Skechers Corporate Office Headquarters HQ
Skechers Corporate Office Address:
228 Manhattan Beach Boulevard
Manhattan Beach, CA 90266 USA
Skechers Contact Information:
Skechers Corporate Office Phone Number: 1-310-318-3100
Contact Number for Support and Help: 1-800-746-3411
Jobs: Online Job Listings
Online Help & Chat: Contact Page
Email: Contact Page
Website: Sketchers.com
Skechers is a footwear retailer based in Manhattan Beach, California. The company was founded in 1992 by two brothers, Robert and Michael Greenberg. Skechers sells shoes for men, women, and children in over 100 countries around the world.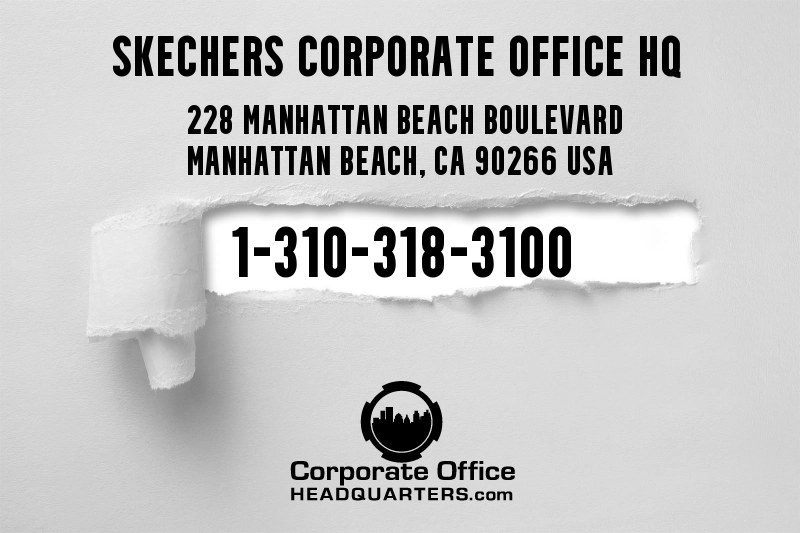 CorporateOfficeHeadquarters.com is not associated with Skechers. This website is for informational and review or complaint purposes only.