Hobby Lobby's corporate headquarters is located in Oklahoma City, Oklahoma. As a major American arts and crafts retail chain, Hobby Lobby offers a wide variety of craft supplies, home decor, and seasonal products. This post provides comprehensive details about Hobby Lobby, highlighting their corporate address, contact information, and an overview of the company's services and standing in the arts and crafts retail market.
Contacting Hobby Lobby Corporate Office Headquarters HQ
Hobby Lobby Headquarters: An Overview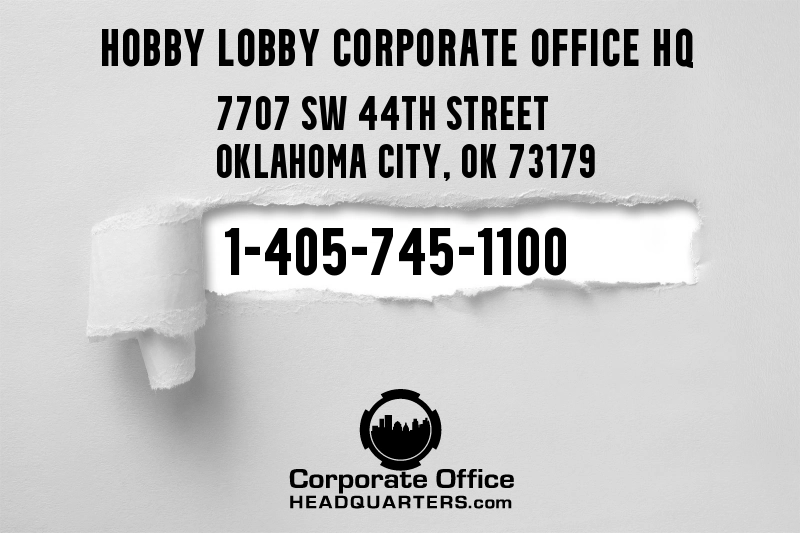 Maps and Directions To Hobby Lobby Corporate Headquarters
Hobby Lobby's Role in the Arts and Crafts Industry
Hobby Lobby is a key player in the arts and crafts industry, known for its extensive selection of crafting and home decor items. The company caters to a wide range of hobbies and interests, providing materials for everything from scrapbooking and painting to jewelry making and home decoration. Hobby Lobby is committed to providing quality products at competitive prices, along with inspirational ideas and how-tos for craft enthusiasts.
The Competitive Landscape of Arts and Crafts Retail and Hobby Lobby's Position
In the competitive arts and crafts retail market, Hobby Lobby faces competition from other national chains like Michaels, JoAnn Fabric and Craft Stores, Walmart, and regional craft stores. Hobby Lobby distinguishes itself with its large store format, extensive product range, and emphasis on Christian values, including its decision to remain closed on Sundays. The brand's focus on customer service, store experience, and support for craft communities helps maintain its strong presence in the market.
Hobby Lobby Corporate Office Complaints, Reviews, and Feedback
We encourage you to share your experiences with Hobby Lobby's product range, store environment, customer service, and overall shopping experience. Your feedback in the comments section is invaluable, providing insights that help others understand Hobby Lobby's operations and commitment to customer satisfaction. Whether you have a compliment, complaint, or suggestion, your perspectives contribute to a broader understanding of the company's performance in the arts and crafts retail industry.
Why Trust CorporateOfficeHeadquarters.com?
CorporateOfficeHeadquarters.com aims to provide accurate and current information on corporations like Hobby Lobby. We ensure our readers can trust us for reliable and comprehensive corporate details.
Disclaimer
Please be aware that CorporateOfficeHeadquarters.com is not officially affiliated with Hobby Lobby Stores, Inc. The content provided is for informational purposes and serves as a platform for customer reviews, feedback, and corporate complaints.