Dish corporate headquarters is located in Englewood, Colorado. As a prominent provider in the satellite television and mobile network market, Dish Network offers a range of services including satellite TV, streaming, and recently, mobile telecommunications. This post provides comprehensive details about Dish Network, highlighting their corporate address, contact information, and an overview of the company's services and market position.
Contacting Dish Network Corporate Office Headquarters HQ
Dish Network Headquarters: An Overview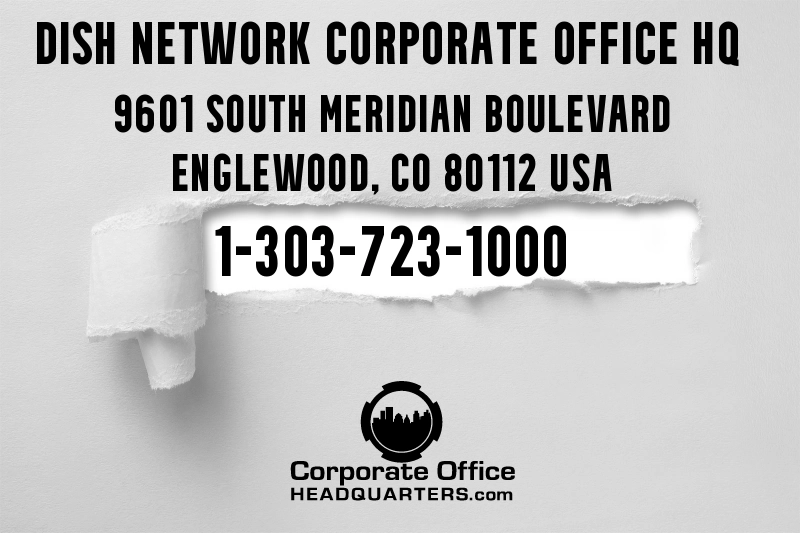 Maps and Directions To DISH Corporate Headquarters
Dish Network's Role in the Telecommunications Industry
Dish Network has established itself as a key player in the telecommunications industry, providing satellite television and streaming services to a wide customer base. With its recent foray into the mobile network market, Dish has expanded its offerings to include mobile phone services, competing with major wireless carriers.
The Competitive Landscape of Satellite Television and Mobile Telecommunications
In the satellite television market, Dish Network competes with other providers like DirecTV and cable TV companies such as Comcast (Xfinity) and Charter (Spectrum). In the mobile phone sector, Dish faces competition from established carriers including Verizon, AT&T, and T-Mobile. Dish Network differentiates itself with its flexible service plans, commitment to customer service, and ongoing innovations in satellite and streaming technologies.
Dish Network's Dedication to Innovation and Customer Service
Dish Network is dedicated to providing high-quality satellite TV and mobile services, focusing on innovation, value, and customer satisfaction. The company's investment in next-generation technology, including the development of a 5G network, underscores its commitment to staying at the forefront of the telecommunications industry. Dish Network strives to offer customers a seamless and enjoyable viewing and communication experience.
Why Trust CorporateOfficeHeadquarters.com?
CorporateOfficeHeadquarters.com aims to provide accurate and current information on corporations like Dish Network. We ensure our readers can trust us for reliable and comprehensive corporate details.
Disclaimer
Please be aware that CorporateOfficeHeadquarters.com is not officially affiliated with Dish Network Corporation. The content provided is for informational purposes and serves as a platform for customer reviews and feedback.
Sharing Your Experience with Dish Network
We welcome your insights and experiences with Dish Network's satellite TV, streaming, and mobile services. Your feedback helps others gain a better understanding of the company's operations and its commitment to providing innovative telecommunications solutions.