Verizon, a telecommunications giant, has its corporate headquarters prominently located in New York City's iconic Verizon Building. To contact Verizon see below.
How to Contact Verizon Corporate Office Headquarters HQ:
Verizon Corporate Headquarters Address
Verizon HQ
140 West Street New York, NY 10007 USA
Verizon Head Office and Corporate Phone Numbers and Websites:
Corporate Phone Number: 212-395-1000
Verizon Wireless Support: 800-922-0204
Corporate Email: n/a
Corporate Stock Symbol: VZ
Website: Verizon.com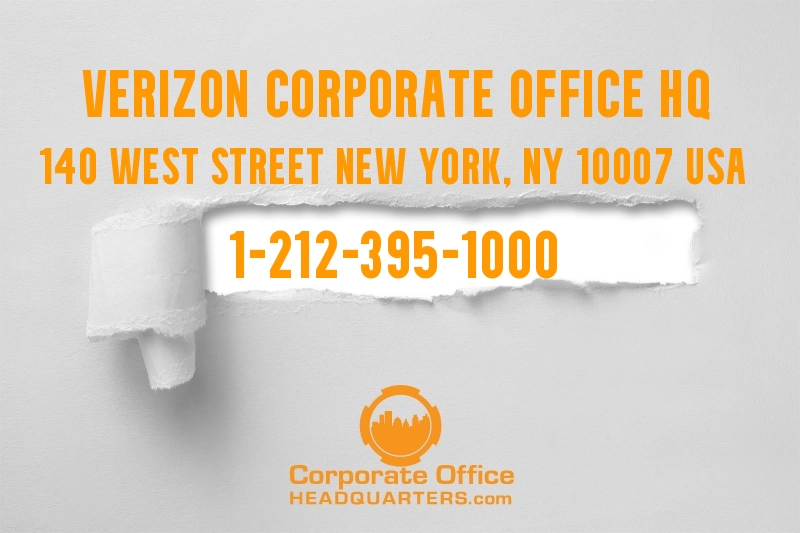 Map and Directions to Verizon HQ
Verizon Company Profile and Bio:
Verizon is famous for its communication services. Verizon's products include Verizon wireless voice and data, broadband internet, video, and data, Fios, and long-distance phone service. Verizon is one of the premier wireless providers for smartphones in the US.
Verizon's toll-free support number is 1-800-922-0204 for wireless services. For Landline support, the number is 1-800-837-294-6804. The company does encourage users to use its technical support system and help forums on its website.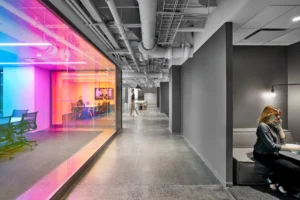 Verizon's Competitive Landscape:
As one of the leading telecommunications companies in the U.S., Verizon faces stiff competition from various industry players. AT&T stands as one of its most formidable rivals, with a broad network coverage and diverse service offerings that span from mobile to broadband services. T-Mobile, having merged with Sprint, has significantly expanded its market share and network capabilities, positioning itself as another major competitor. Smaller carriers like U.S. Cellular and MVNOs (Mobile Virtual Network Operators) such as Metro by T-Mobile and Cricket Wireless also vie for a slice of the market by offering competitive pricing and unique service plans. Outside of traditional cellular service, Verizon also contends with cable and internet providers, including Comcast and Charter Spectrum, as consumers increasingly seek bundled communication solutions.
Why Trust CorporateOfficeHeadquarters.com?
"At CorporateOfficeHeadquarters.com, trust and accuracy go hand in hand. Our curated database offers vetted corporate details, from phone numbers to addresses. Users can confidently share reviews and file complaints, all within a community dedicated to corporate transparency and accountability."
Disclaimer:
CorporateOfficeHeadquarters.com is not associated with Verizon or Verizon Wireless. This website is for information, reviews, feedback, ratings, and complaints purposes only. Information was verified by a live person as of July 2023. Please report any errors to the webmaster.