Home2 Suites Corporate Office is located in Virginia, USA. More information to reach out to Home2 Suites is listed below, including the Home2 Suites by Hilton corporate office address, phone numbers, and websites. Also, customer reviews and Home2 Suites complaints.
How to Contact Home 2 Suites Corporate Office Headquarters HQ
Home2 Suites Corporate Headquarters Address:
7930 Jones Branch Drive McLean, Virginia 22102 USA
Home2 Suites Phone Number to reach Corporate: 1-703-883-1000
Fax Number: 1-703-883-1000
Home 2 Suites Complaints and Customer Service: 1-877-646-6302
Reservations: 1-800-445-8667
Website: Home2Suites.com
Map and Directions to Home2 Suites Home Office
Home2 Suites by Hilton: A Comprehensive Overview
Home2 Suites by Hilton represents one of the more innovative branches in Hilton's diverse portfolio. Launched in 2009, this brand was conceived with an emphasis on sustainability, flexibility, and modern appeal. Targeting savvy travelers looking for affordability without compromising on comfort, Home2 Suites offers spacious suites with a full kitchen and modular furniture, allowing guests to customize their space. An emphasis on eco-friendliness is evident in its unique recycling options, saline-based swimming pools, and other sustainable initiatives. The brand also boasts pet-friendly policies, reinforcing its commitment to accommodating all types of travelers. With its refreshing approach to the extended-stay model, Home2 Suites has rapidly expanded, earning accolades and loyal patrons along the way.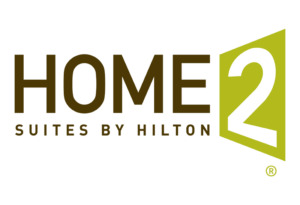 Home2 Suites' Position in the Hospitality Market
Navigating the competitive terrain of the hospitality industry, Home2 Suites faces rivalry from brands keen on capturing the extended-stay market segment. Names like Residence Inn by Marriott and Staybridge Suites by IHG stand out as primary contenders, each bringing their distinctive flair to the table. However, the brand's unique commitment to sustainability, combined with its modish design and competitive pricing, has allowed it to carve a niche for itself. As more travelers lean towards eco-friendly lodging choices and value-centric stays, Home2 Suites remains poised to capitalize on these evolving preferences, making it a force to be reckoned with in the extended-stay sector.
Why Trust CorporateOfficeHeadquarters.com?
"At CorporateOfficeHeadquarters.com, trust and accuracy go hand in hand. Our curated database offers vetted corporate details, from phone numbers to addresses. Users can confidently share reviews and file complaints, all within a community dedicated to corporate transparency and accountability."
Disclaimer
CorporateOfficeHeadquarters.com is not associated with Homes 2 Suites or Hilton. This Website is for informational, review, and complaint purposes only.
Home2 Suites Hilton Corporate Headquarters Reviews and HOME 2 by Hilton Complaints and Praise
See the comment and review section below to read or write corporate office complaints, reviews, or to praise your experience with Home2's customer service and corporate office.