How To Contact Kentucky Fried Chicken Corporate Office Headquarters HQ
Yum Brands – KFC
Kentucky Fried Chicken Headquarters Address:
1441 Gardiner Lane
Louisville, KY 40213 USA
Kentucky Fried Chicken Contact Phone Number and Websites:
Corporate Phone Number: 1-502-874-8300
Fax Number: 1-502-454-2410
Customer Service Phone Number: 1-800-225-5532
Website: KentuckyFriedChicken.com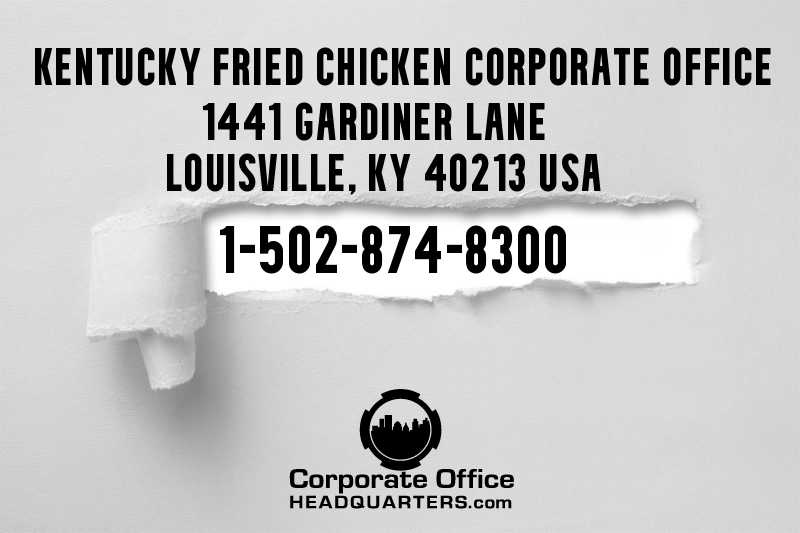 CorporateOfficeHeadquarters.com is not associated with Kentucky Fried Chicken. This website is for information, reviews, feedback, ratings, and complaint purposes only. Information was verified by a live person on April 2023. Please report any errors to the webmaster.