How to Contact Popeyes Corporate Office Headquarters HQ
Popeyes Corporate Address and Head Office:
250 Williams St NW
Atlanta, GA 30303 USA
Popeyes Corporate Phone Numbers:
Popeyes Corporate Phone Number: 1-813-718-3267
Fax Number: n/a
Customer Service Number: 1-813-718-3267
Website: Popeyes
Popeyes Chicken's competition includes Chic-Fil-A, PDQ, Zaxbys, KFC, Bojangles, Raising Canes, Church's Chicken, Burger King, Wendy's, and McDonalds.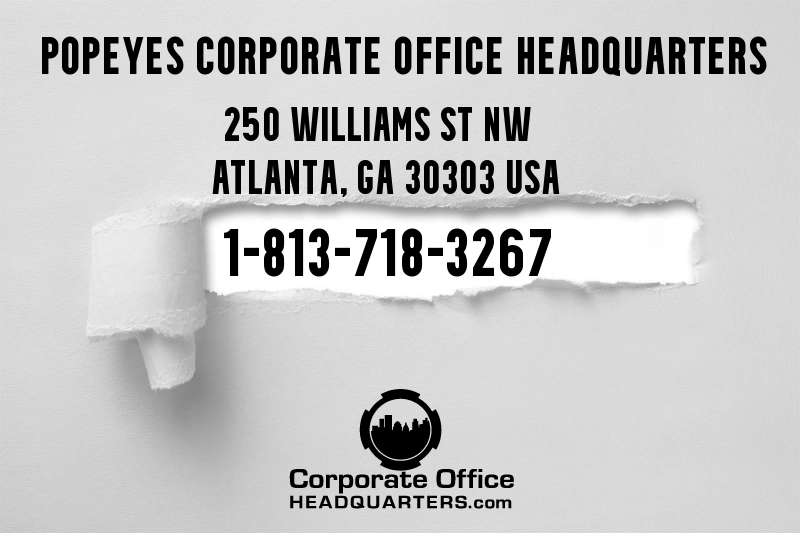 CorporateOfficeHeadquarters.com is not associated with Popeye's. This website is for informational, reviews and complaint purposes only.