How To Contact Paypal Corporate Office Headquarters HQ
Paypal Corporate Office Address:
2211 North First Street
San Jose, CA 95131 USA
Paypal Contact Phone Numbers:
Corporate Phone Number: 1-402-935-2258
Fax Number: 1-650-251-1101
Email Address:info@paypal.com
Website: Paypal
PayPal is famous for payments using the internet for both Ebay and eCommerce sites. Paypal is the largest internet payment system in the USA. Paypal's main competitor is Visa and the Mastercard.
PayPal's toll-free customer support line is 1-888-221-1161. The company does encourage users to use its technical support system and help forums on its website.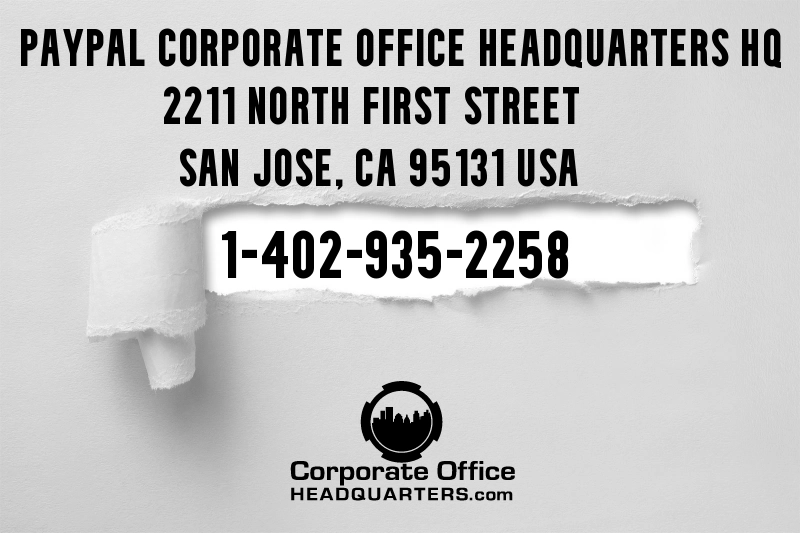 CorporateOfficeHeadquarters.com is not associated with Paypal. This website is for information, reviews, feedback, ratings, and complaint purposes only.