How To Contact Costco Corporate Office Headquarters HQ
Costco Corporate Office Address:
999 Lake Drive
Issaquah, WA 98027 USA
Costco Contact Phone Numbers:
Corporate Phone Number: 1-425-313-8100
Corporate Fax Number: 1-425-313-8103
Corporate Email: info@costco.com
Corporate Stock Symbol: COST
Costco is famous for its big-box Warehouse retail stores. Costco offers general merchandise for the home, clothing for men, women, and children, along with grocery items. Costco is one of the premier retailers in the US.
Costco's main competitors are Amazon, Kroger, Publix, Walmart, Albertsons, H-E-B, Costco, Whole Foods, Conns, and Meijer.
Costco's Customer Care Phone Number is 1-800-220-6000. The company does encourage users to use its technical support system and help forums on their website.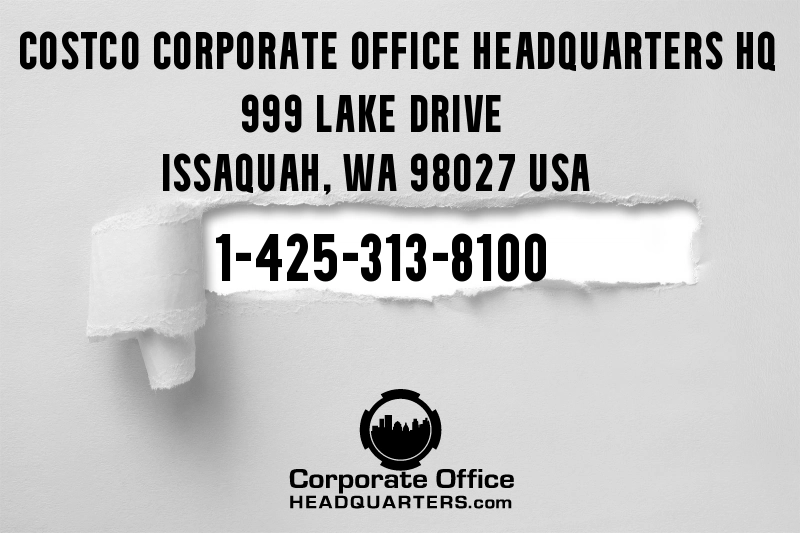 CorporateOfficeHeadquarters.com is not associated with Costco. This website is for information, reviews, feedback, ratings, and complaint purposes only.