Courtyard by Marriott Corporate Office is located in Maryland, USA. More information to reach out to Courtyard by Marriott is listed below, including the Courtyard's corporate office address, phone numbers, and websites. Also, customer reviews and Courtyard Marriott complaints.
How To Contact Courtyard Marriott Corporate Office Headquarters HQ
Marriott Corporate Headquarters International, Inc. – Courtyard Corporate Office
Address Courtyard Marriott – 7750 Wisconsin Avenue Bethesda, MD 20814
Courtyard Marriott Headquarters Phone Number: 1-301-380-3000
Hotel Reservations: 1-888-236-2427
Customer Service Number: 800-721-7033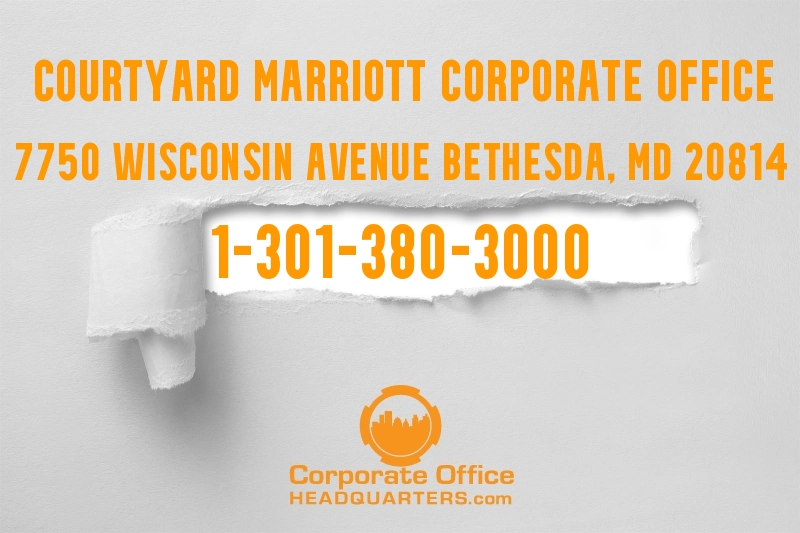 Maps and Directions to Courtyard by Marriott Main Office
Courtyard by Marriott: A Brief Overview
Founded in 1983, Courtyard by Marriott emerged as Marriott International's pioneering brand aimed primarily at business travelers. Recognizing a gap in the market for quality lodging that catered to the specific needs of business professionals, Marriott established Courtyard to offer a blend of comfortable accommodations, functional workspaces, and essential amenities. The brand quickly became known for its innovative hotel design, which integrated the lobby as a space for work and relaxation, and featured amenities like bistro-style dining and versatile meeting spaces. Courtyard has since grown extensively, with numerous locations worldwide, reinforcing Marriott's robust presence in the hospitality industry.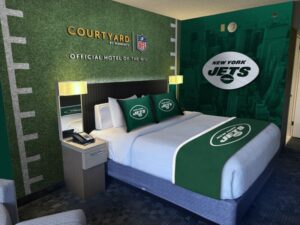 Courtyard by Marriott's Competitive Landscape
In the hotel industry, Courtyard by Marriott competes against a myriad of brands tailored towards business travelers and mid-range hotel guests. Brands like Hilton Garden Inn (from Hilton Worldwide) and Holiday Inn (from IHG) have also made significant inroads in catering to this demographic. Additionally, other chains such as Hyatt Place, Four Points by Sheraton, and Wyndham pose direct competition, offering similar amenities and targeting the same market segment. As business travel continues to evolve, with changing traveler needs and increasing demand for flexible workspaces and tech-centric amenities, Courtyard by Marriott and its competitors are consistently adapting to stay ahead in the race.
Why Trust CorporateOfficeHeadquarters.com?
"At CorporateOfficeHeadquarters.com, trust and accuracy go hand in hand. Our curated database offers vetted corporate details, from phone numbers to addresses. Users can confidently share reviews and file complaints, all within a community dedicated to corporate transparency and accountability."
Disclaimer
CorporateOfficeHeadquarters.com is not associated with Courtyard by Marriott. This Website is for informational and review and Complaint purposes only.
Marriott Courtyard Corporate Headquarters Reviews and Courtyard Complaints and Praise
See the comment and review section below to read or write marriott corporate office complaints, reviews or to praise your experience with Courtyard Hotels customer service and corporate office.