Hy-Vee Corporate Office in the United States is headquartered in West Des Moines, Iowa. Below are comprehensive details about Hy-Vee's corporate office, including their address, contact numbers, and a brief overview of the company.
How To Contact Hy-Vee Corporate Headquarters HQ
Hy-Vee Corporate Office: Overview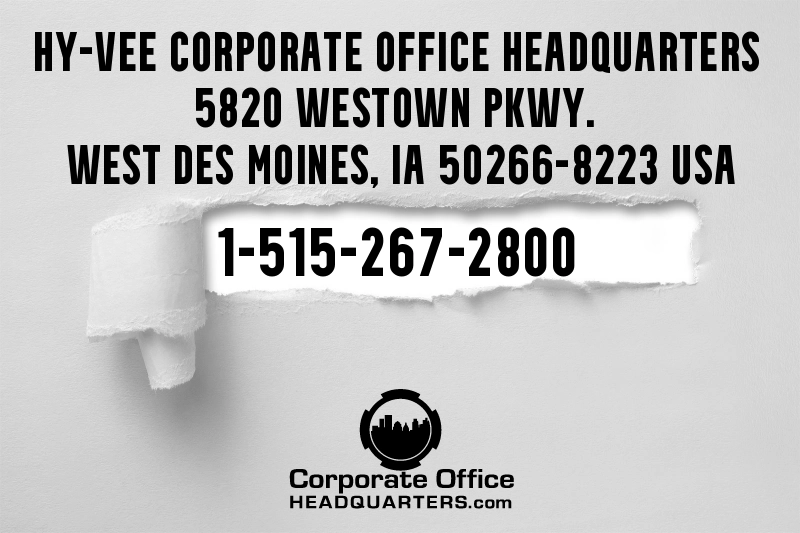 Map and Directions To HyVee Headquarters Location
A Snapshot of Hy-Vee's History
Founded in 1930, Hy-Vee is a renowned supermarket chain operating over 240 retail stores across the Midwest United States. Known for its slogan, "A Helpful Smile in Every Aisle," Hy-Vee offers a range of products including groceries, bakery items, deli selections, and more, along with pharmacy, health, and wellness services.
The Retail Grocery Industry and Hy-Vee's Position
In the competitive retail grocery market, Hy-Vee competes with national and regional chains such as Walmart, HEB, Costco, Kroger, and Aldi. Hy-Vee differentiates itself through its employee-owned structure, focus on excellent customer service, and commitment to community involvement. The company is also recognized for its innovative approaches to food retail, including in-store dining options and health-focused offerings.
Hy-Vee's Customer-Centric Approach
Hy-Vee's success is largely attributed to its customer-centric philosophy, offering a welcoming shopping environment, quality products, and exceptional service. The company's dedication to meeting the evolving needs of its customers has helped it establish a strong and loyal customer base in the regions it serves.
Why Trust CorporateOfficeHeadquarters.com?
At CorporateOfficeHeadquarters.com, we strive to deliver precise and up-to-date information on various corporations. Our commitment to accuracy ensures our readers can rely on the information we provide about companies like Hy-Vee.
Disclaimer:
CorporateOfficeHeadquarters.com is not affiliated with Hy-Vee. This content is for informational purposes and is designed to offer a platform for reviews and user feedback.
Hy-Vee Corporate Office Reviews and Feedback
We encourage you to share your experiences with Hy-Vee's corporate services. Your feedback in the comment section is invaluable, providing insights that help others understand Hy-Vee's operations and customer service.