How To Contact Hy-Vee Corporate Office Headquarters HQ
Hy-Vee, Inc.
Hy-Vee Corporate Office Address:
5820 Westown Pkwy.
West Des Moines, IA 50266-8223 USA
Hy-Vee Contact Phone Numbers and Websites:
HyVee Corporate Office Phone Number: 1-515-267-2800
Fax Number: 1-515-267-2817
HyVee Customer Support Number: 1-800-289-8343
Website: Hy-Vee
HyVee's main competitors are Kroger, Publix, Walmart, Albertsons, H-E-B, Costco, Aldi, SuperFresh, Whole Foods, Conns, and Meijer.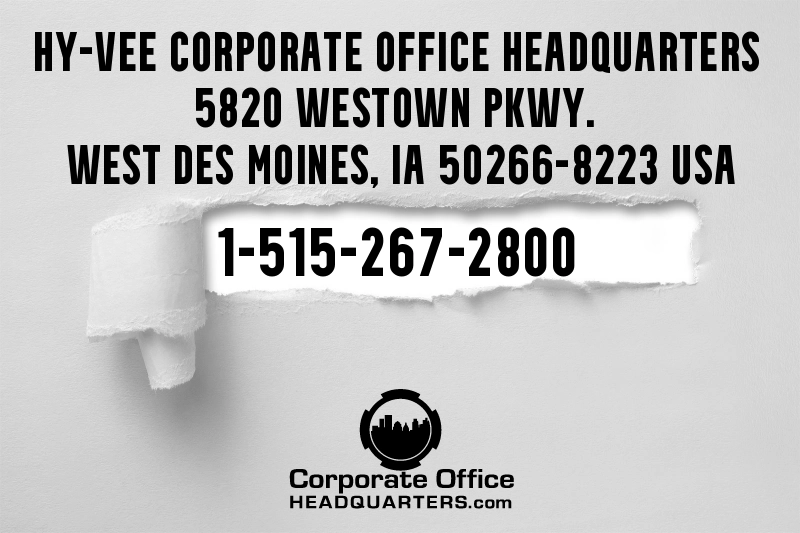 CorporateOfficeHeadquarters.com is not associated with Hy-Vee. This website is for information, reviews, feedback, ratings, and complaint purposes only. Information was verified by a live person on April 2023. Please report any errors to the webmaster.