How To Contact Netflix Corporate Office Headquarters HQ
NetFlix Headquarters Address Location:
100 Winchester Circle
Los Gatos, CA 95032 USA
Corporate Phone Number: 1-408-540-3700
Netflix Home Office Fax Number: n/a
Customer Support Number: 1-888-638-3549
Website: Netflix.com
Netflix's main competitors include NBC, CBS, Hulu, Apple, Youtube, HBO, Disney, and Paramount.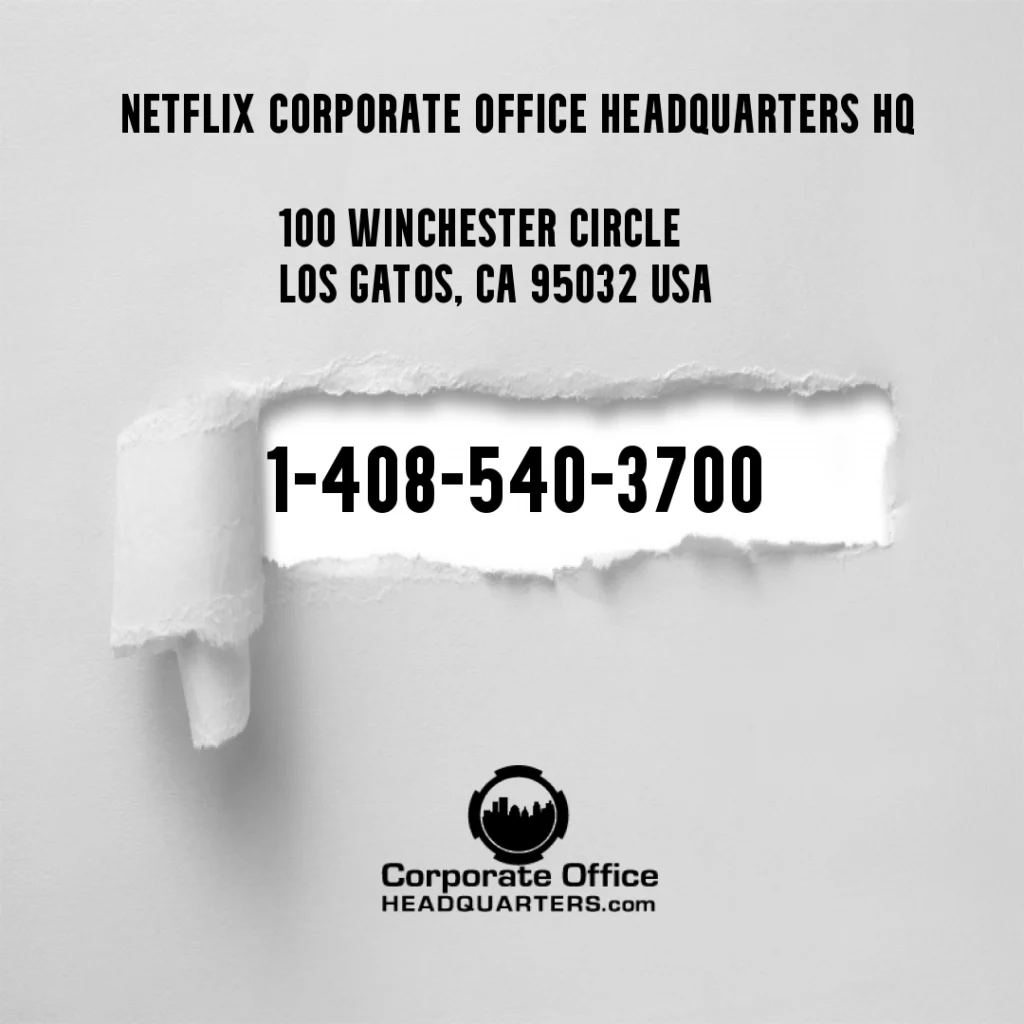 CorporateOfficeHeadquarters.com is not associated with NetFlix Corporate Headquarters in California. This Website is for informational, review, or complaint purposes only.