How To Contact Youtube Corporate Office Headquarters
Youtube Headquarters Address:
901 Cherry Ave San Bruno, California 94066 USA
Google Inc. – Alphabet
1600 Amphitheater Parkway
Mountain View, CA 94043 USA
Youtube Contact Phone Numbers and Websites:
YouTube Main Office Phone Number: 1-650-253-0000
Corporate Fax Number: 1-650-253-0001
Youtube Complaints and Customer Service: Online Only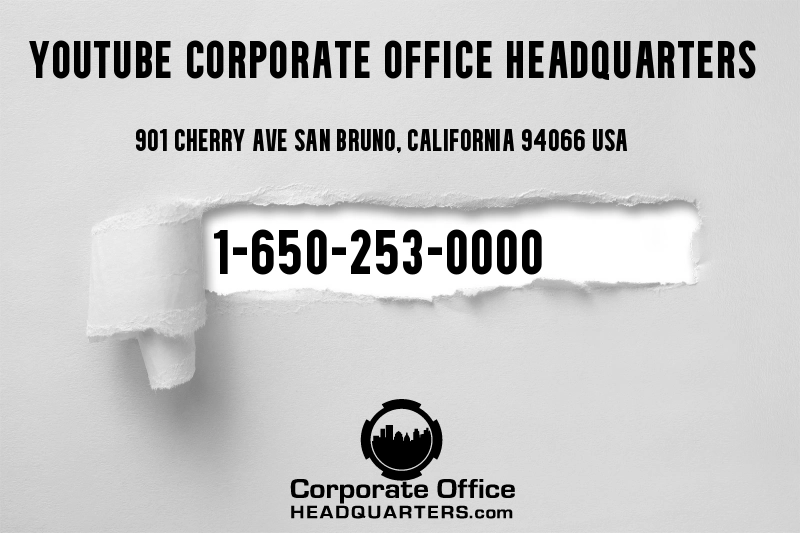 CorporateOfficeHeadquarters.com is not associated with Youtube, Alphabet or Google. This website is for information, reviews, feedback, ratings, and complaint purposes only. Information was verified by a live person as of June 2023. Please report any errors to the webmaster.
Where is youtube headquarters?
Youtube's headquarters are located in California. Their address is: 901 Cherry Ave San Bruno, California 94066 USA