How to Contact USPS Corporate Office Headquarters HQ
US Postal Service USPS
USPS Corporate Office Address:
Office of the Consumer Advocate
475 L'Enfant Plaza SW RM 4012
Washington, DC 2060-2200
USPS Contact Phone Numbers
USPS Corporate Phone Number: 1-800-275-8777
Corporate Fax Number: n/a
USPS Tracking Phone Number: 1-800-275-8777
Corporate Email: website form
Corporate Stock Symbol: n/a USPS is US Government Agency
Website: USPS
USPS Company Profile and Bio:
USPS (United States Postal Service) is the US Government's mail service. The USPS has been delivering mail since 1175. The USPS was a crucial agency in the formation of the United States. USPS's main competitor is UPS, Amazon, FedEx, and DHL.
USPS's toll-free customer support number is 1-800-275-8777. The company does encourage users to use its technical support system and help forums on its website.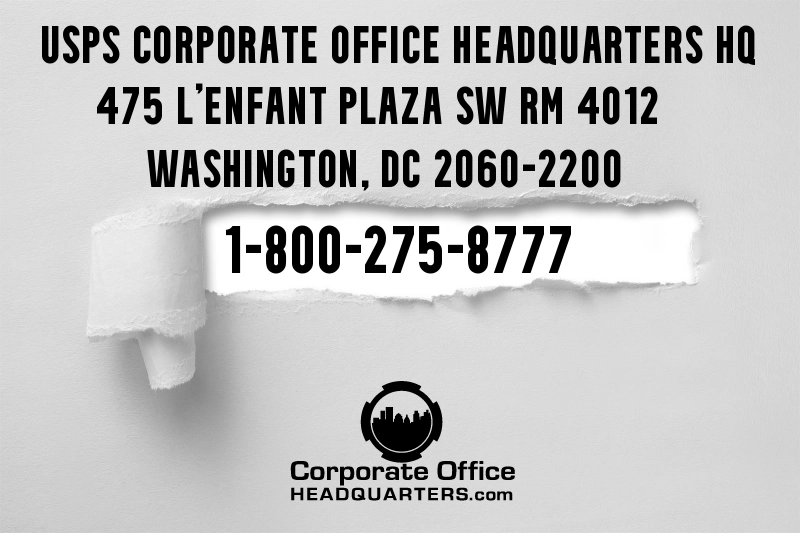 Is CorporateOfficeHeadquarters.com Associated with USPS?
CorporateOfficeHeadquarters.com is not associated with USPS and the U.S. Postal Service. This website is for information, reviews, feedback, ratings, and complaint purposes only.