Americas Best Value Inn Corporate Office is located in Massachusetts. The following details provide more specific information regarding the corporate office for America's Best Value Inn, including their address, phone number, customer reviews, and complaints.
How To Contact Americas Best Value Inn Corporate Office Headquarters
America's Best Value Inn Corporate Address and Contact Information:
Parent Company Sonesta Home Office – 400 Centre St Newton, MA 02458 USA
Red Lion Hotels RLH Corporate Office – 550 Market St., Suite 425, Denver, Colorado 80202
Americas Best Value Inn Phone Number – 617-421-5400
Hr Human Resources – 1-509-459-6100
Customer Service – 1-888-315-2378
Reservations – 
Fax Number – N/A
Email –
Chat and Contact Page –
Website – AmericasBestValueInn.com
Corporate Website – Sonesta.com
Maps and Directions to America's Best Value Inn Corporate Headquarters
Snapshot:
Founded in 1999, America's Best Value Inn stands as one of the most recognized budget hotel chains in the United States. As a segment of the Red Lion Hotels Corporation, it encapsulates the ethos of providing decent accommodations at an affordable rate. Spread across North America, with more than 1,000 locations, guests recognize the brand for its commitment to quality, comfort, and value.
About America's Best Value Inn:
With a name like "America's Best Value Inn," expectations are set high, and the brand has consistently met them. Each location is designed with the guest in mind, ensuring they receive amenities that provide a blend of comfort and convenience, all at a price that doesn't break the bank. Whether it's for business travel, a family vacation, or a simple stopover, America's Best Value Inn aims to offer a stay that feels both welcoming and worthwhile.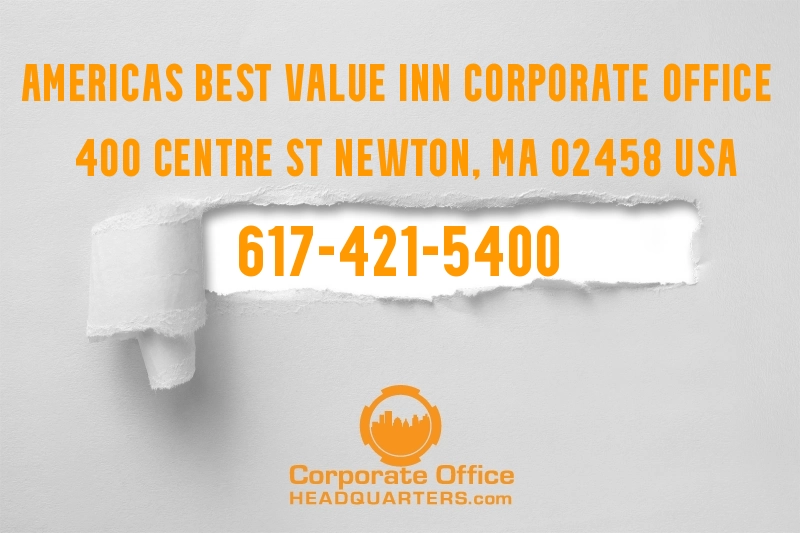 In the Hotel Arena:
The hotel industry is marked by stiff competition, with big players like Motel 6, Super 8, and Econo Lodge offering similar budget-friendly accommodation options. Despite this, America's Best Value Inn has carved its niche, emphasizing transparent pricing and consistent quality. Their recognizable blue, white, and red signage is a symbol of reliable service in myriad locations.
A Member of a Bigger Family:
America's Best Value Inn thrives under the umbrella of the Red Lion Hotels Corporation. This association grants them the backing of a respected entity in the hotel industry, ensuring that guests receive a level of service synonymous with the overarching brand's reputation.
Sonesta Hotels: The New Parent Company
In recent developments, Sonesta Hotels has taken the reins as the parent company of Red Lion Hotels Corporation, bringing the iconic America's Best Value Inn under its expansive umbrella. With this acquisition, Sonesta further solidifies its standing in the hospitality industry, now boasting an even broader range of accommodations across various market segments. This union promises potential synergies, from operational efficiencies to enhanced guest experiences, reflecting Sonesta's vision of redefining hospitality with enhanced services and a commitment to the guest experience. As both brands merge their strengths, guests can anticipate an elevated level of service, resonating with the core values of both Sonesta and Red Lion.
Hotel Chain Competition
In the bustling world of hospitality, America's Best Value Inn, under the umbrella of Red Lion Hotels Corporation, faces stiff competition from industry heavyweights. Choice Hotels, with its extensive portfolio, including Comfort Inn, Quality Inn, and Econo Lodge, remains a formidable adversary in the budget and mid-scale segments. Beyond Choice Hotels, there are other behemoths like Marriott, Hilton, and InterContinental Hotels Group, each boasting an array of brands catering to various market niches. These conglomerates wield significant marketing clout and expansive loyalty programs, presenting a dynamic landscape where chains constantly vie for traveler loyalty. As the industry evolves with emerging technology and changing traveler preferences, these hotel chains are in a perpetual race to innovate and offer superior guest experiences.
Why Trust CorporateOfficeHeadquarters.com?
Here at CorporateOfficeHeadquarters.com, we strive to provide accurate and up-to-date information on a variety of corporations. Our commitment to transparency and accuracy ensures that readers can trust the details provided. Whether seeking corporate addresses, key personnel, or a deeper understanding of a brand, our platform is the go-to source.
Disclaimer:
CorporateOfficeHeadquarters.com isn't affiliated with America's Best Value Inn or Red Lion Hotels Corporation. This content is purely informational and is intended for review, feedback, and general knowledge purposes.
Feedback and Reviews:
We invite our readers to delve deeper into the comment section below. Whether you have America's Best Value Inn complaints or want to share positive experiences, your input is invaluable. For those considering a stay, browsing America's Best Value Inn reviews can offer a clearer picture of what to expect. By engaging in this feedback platform, you contribute to a more comprehensive understanding of the brand and its operations, assisting both potential guests and the establishment itself.