Carl's JR Corporate Office is located in Franklin, TN USA. More information to reach out to Carls Jr. is listed below, including the Carl's Jr. corporate office address, phone numbers, and websites. Also, customer reviews and Carl's JR complaints.
How To Contact Carls Jr Corporate Office Headquarters HQ
CKE RESTAURANTS HOLDINGS, INC.
6700 Tower Circle, Suite 1000
Franklin, TN 37067 USA
Carls JR HQ Phone Number: 615-538-9400
Carl's JR Human Resources: 615-538-9400
Fax Number: n/a
Carl's Jr. Customer Service Number: 877-799-7827
Website: CarlsJr.com
Corporate Site: CKE Restaurants
Map and Directions to Carls JR. Corporate Office Location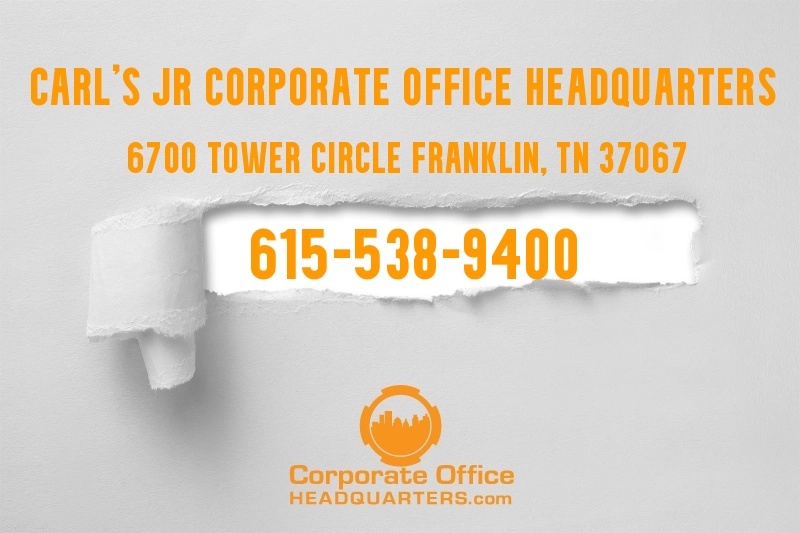 Carl's Jr's: An Overview
Established in 1941, Carl's Jr. began as a humble hot dog cart in Los Angeles, operated by founders Carl N. Karcher and his wife Margaret. Today, it's one of America's most renowned fast-food chains, celebrated for its diverse range of charbroiled burgers, unique advertisements, and commitment to quality ingredients. Over the years, the brand has innovated with a variety of signature items, including the Western Bacon Cheeseburger and the Thickburger line. Its growth has not only solidified its presence in the U.S., but Carl's Jr. has also expanded internationally, showcasing its appeal to burger enthusiasts worldwide. Carl's JR corporate office california is now located in TN.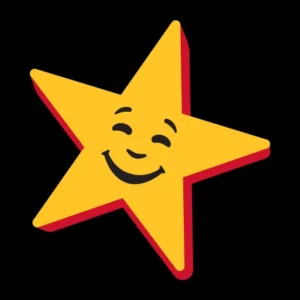 Navigating the Fast-Food Arena: Carl's Jr.'s Adversaries
The fast-food landscape is packed with formidable contenders, and Carl's Jr. is no exception in facing stiff competition. Key players like McDonald's, Burger King, and Wendy's are consistently vying for consumer attention with innovative menu offerings and marketing campaigns. Additionally, regional favorites such as In-N-Out Burger, Whataburger, and Jack in the Box further intensify the competition. As consumer preferences shift towards healthier options and unique culinary experiences, Carl's Jr. and its competitors continue to evolve their menus, incorporating plant-based alternatives and limited-time offerings to entice and retain customers.
Why Trust CorporateOfficeHeadquarters.com?
"At CorporateOfficeHeadquarters.com, our commitment to transparency and accuracy shines through in every listing. We provide users with trustworthy corporate details, from phone numbers to locations. Within our community, users can openly share reviews, voice concerns, or offer praise, contributing to a platform centered on corporate accountability."
Disclaimer
CorporateOfficeHeadquarters.com is not officially linked with Carl's Jr. The information and feedback shared on this platform are for informational and review purposes only.
Carl's JR Corporate Office Complaints – Praise and Feeback
Dive into our comment and review section below to share your experiences with Carl's Jr. Whether you've had commendable service, faced issues, or just wish to provide feedback on their offerings, your insights will be invaluable for prospective patrons and the brand alike.