Homewood Suites Corporate Office is located in Virginia, USA. More information to reach out to HomeWood is listed below, including the Homewood Suites by Hilton corporate office address, phone numbers, and websites. Also, customer reviews and Homewood Suites complaints.
How to Contact Homewood Suites Corporate Office Headquarters HQ
Parent Company
Homewood Suites by Hilton Corporate Office Address:
7930 Jones Branch Drive
McLean, Virginia 22102 USA
Phone Numbers and More Contact Information
Corporate Phone Number: 1-703-883-1000
Fax Number: 1-703-883-1000
Customer Care Phone Number: 1-800-225-5466
Fax Number: n/a
Reservations: 1-800-445-8667
Website: Homewood Suites
Map and Directions to Homewood Suites Home Office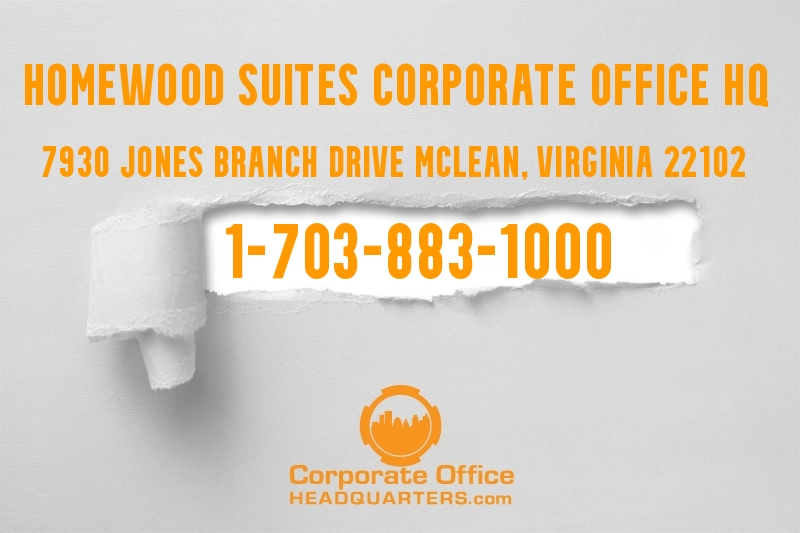 Homewood Suites by Hilton: Delving Deeper
Homewood Suites by Hilton is emblematic of refined extended-stay experiences within the Hilton family. Launched in 1989, the brand was designed with a profound understanding of the needs of travelers seeking longer-term accommodations. Guests at Homewood Suites revel in spacious apartment-style living arrangements, complete with fully equipped kitchens, separate living areas, and all the comforts reminiscent of home. Beyond the suites, the brand is synonymous with thoughtful amenities – from complimentary evening socials to robust fitness centers. A testament to its dedication towards creating a memorable stay, Homewood Suites seamlessly combines the warmth of home with the luxuries of a top-tier hotel. With hundreds of locations worldwide, the brand remains a preferred choice for those wanting a blend of home-like ambiance with the quintessential Hilton service.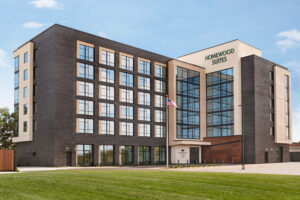 Homewood Suites Competition and Similar Hotels
Homewood Suites' main competitors are Comfort Inn, Holiday Inn Express, Hilton, Fairfield Inn, Marriott, Hyatt, Wyndham, Staybridge Suites, Springhill Suites, Doubletree, La Quinta, Best Western, Ramada Inn, Embassy Suites, Red Roof Inn, Super 8, Clarion, Hampton Inn, and The Residence Inn.
Why Trust CorporateOfficeHeadquarters.com?
"At CorporateOfficeHeadquarters.com, our commitment to accuracy is unwavering. Users can expect reliable corporate details, from direct phone lines to official addresses. Sharing reviews, praising, or filing complaints becomes seamless in our dedicated community, all centered on fostering corporate transparency."
Disclaimer
CorporateOfficeHeadquarters.com is not associated with Homewood Corporate Office or Hilton. This platform is purely for informative, feedback, and review purposes.
Homewood Suites by Hilton Corporate Headquarters Reviews and Feedback
Dive into our comment and review section below to share your thoughts, explore others' experiences, or offer feedback about Homewood Suites Hotels' customer service and corporate management. Your insights are invaluable, helping both the brand and potential guests.