How to Contact Office Depot Corporate Office Headquarters HQ
Office Depot Corporate Phone Number: 1-561-438-4800
Address: 6600 North Military Trail, Boca Raton, FL 33496 USA
Website: OfficeDepot.com
Office Depot Company Bio:
Office Depot, Inc. is an American office supply retailing company. The company offers office supplies, furniture, technology products, and copy and print services to customers through its retail stores, online presence, and mobile app. Office Depot's parent company is ODP Corporation. ODP markets its products under various brand names, including Office Depot, OfficeMax, and Grand&Toy, among others. The company was founded in 1986 and is headquartered in Boca Raton, Florida.
Office Depot Competition:
Office Depot competes with other office supply retailers, such as Staples and Amazon, as well as big-box retailers like Walmart and Target. The company also faces competition from smaller, niche office supply retailers and online-only retailers.
How is Office Depot Associated with CorporateOfficeHeadquarters.com?
note that this website is not associated with Office Depot. The website is for reviews, complaints, information, and ratings only. Please do not leave any personal information in the comments, complaints or reviews.
 Office Depot Headquarters Photos
Office Depot Main Office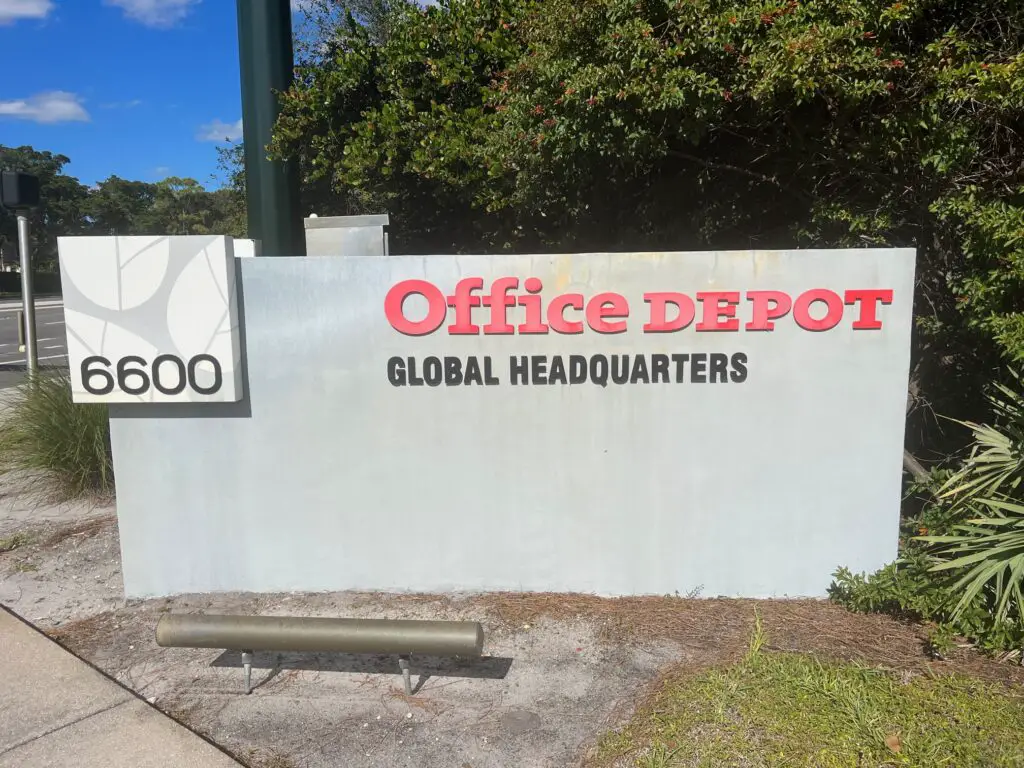 Office Depot Global Headquarters