How To Contact Petco Corporate Office Headquarters HQ
Petco Animal Supplies Stores, Inc.
PetCo Corporate Office Address:
9125 Rehco Rd.
San Diego, California 92121 USA
Petco Corporate Phone Number: 1-858-453-7845
Fax Number: 1-858-784-3489
Customer Support Phone Number: 1-877-738-6742
Petco is famous for its animal supply stores. Petco's products include pet food, pet beds, leashes, cages, aquariums, and cleaning supplies. Petco is one of the premier pet stores and supply stores in the USA.
Petco's toll-free customer service number is 1-800-922-0204. The company does encourage users to use its technical support system and help forums on its website.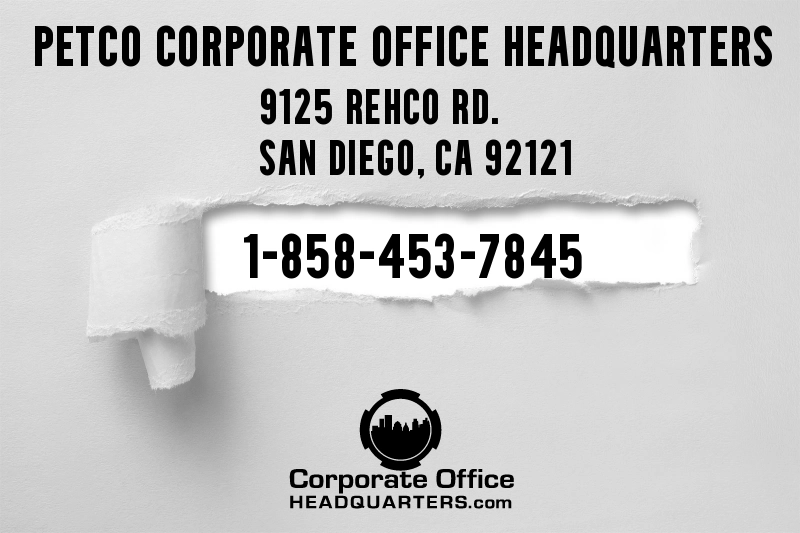 CorporateOfficeHeadquarters.com is not associated with Petco. This website is for information, reviews, feedback, ratings, and complaint purposes only.