American Honda Motor Co., Inc.
How To Contact Honda Corporate Office Headquarters HQ
Honda Corporate Office USA Address:
1919 Torrance Blvd. Torrance, CA 90501-2746 USA
Honda Contact Phone Numbers
Honda Corporate Phone Number: 1-800-999-1009
Fax Number: 1-310-783-3023
Customer Service Number: 1-800-999-1009
Honda's main competitors are Toyota, Chevrolet, Jeep, Chrysler, Ram, Jeep, Ford, Nissan Kia, and Hyundai.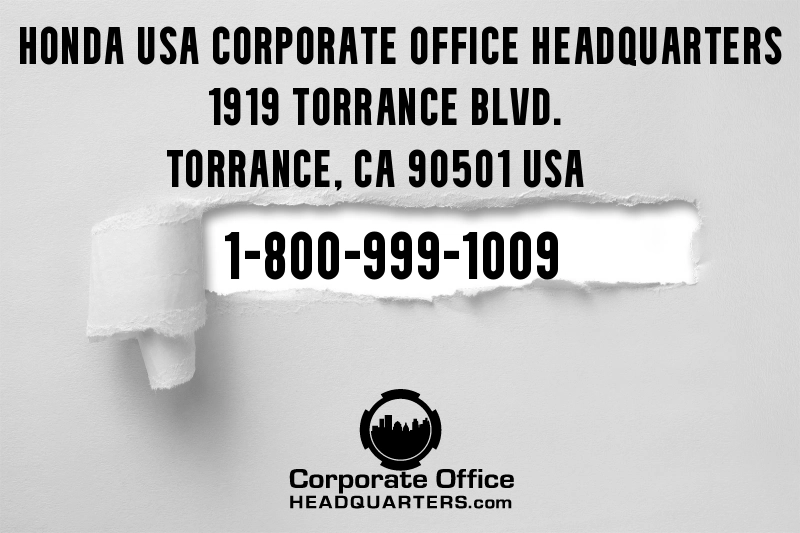 CorporateOfficeHeadquarters.com is not associated with Honda Motors. This website is for information, reviews, feedback, ratings, and complaint purposes only.